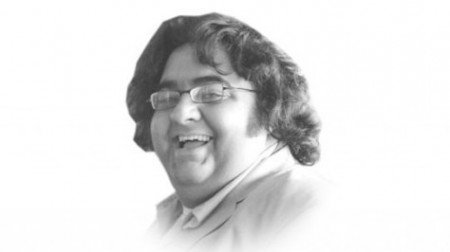 ---
After the wrangling on the change of the NWFP's name that left no one truly happy, a dangerous game of renaming storms Pakistan.

Displeased with the new name of the province, NWFP Chief Minister Amir Haider Khan Hoti held a special function at his residence, renaming his toilet commode as the Khyber Exit. Later, he went back to complete his finger painting.

Not to be outdone, Punjab Chief Minister Shahbaz Sharif ordered that all public urinals have Lahori Gate written on them. Luckily, President Asif Ali Zardari remained above the fray but privately asked if he could get bank accounts under other names. Young Bilawal Bhutto already had his name changed but caught up in the excitement of rapid developments in Pakistan, he went for another alteration.

He might want to brush up on his Urdu, it's unlikely that anyone will be calling him Madr-i-Millat. Nawaz Sharif had tried several years ago to change the name of the office of the prime minister to Amir-ul-Momineen. He now prefers being called "If-the-kheer is chow-dry". Raja Parvez Ashraf realised no one would believe him after lying for two years about electricity.

To create credibility he has decided to promise the nation to address low water levels in dams by personally passing water into it. He says he is good at that; he does it in the ministry all the time. Jamshed Dasti shortened his name to reflect his verbal diarrhea on cricket. Jamshed will now be addressed as Manhad Dast.

Meanwhile, the PML-Q has been scrambling to find something to rename. Still thinking they are protected by a dictator, they unlawfully announced that Sherry Rehman was now 'Fancy Nancy'. Luckily, Ghulam Ahmed Bilour was prevented from renaming Pakistan Railways as Desi Tranny's.

After thinking that she was backing a winning horse in Zaid Hamid, Maria B has realised that she needs to change her name back to Maria Butt. She says she will not back out of her decision. It is all behind her now. Dr Amir Liaquat wanted to issue a fatwa on this but stopped when his beautician objected.

Dr Firdous Aashiq Awan did not want to rename anything, clarifying she has already done all the possible name calling on Kashmala Tariq. Septuagenarian Mustafa Khar also declined from the same, saying he was too busy naming his new child.

Altaf Hussain was also about to make a major political announcement in this regard but it was delayed because the calling card he bought did not work. He tried to use his British Telecom landline but it did not recognise nine zero as Pakistan's country code. General (Retd) Hamid Gul was eager to offer a perspective but no one was interested in it.
COMMENTS (16)
Comments are moderated and generally will be posted if they are on-topic and not abusive.
For more information, please see our Comments FAQ