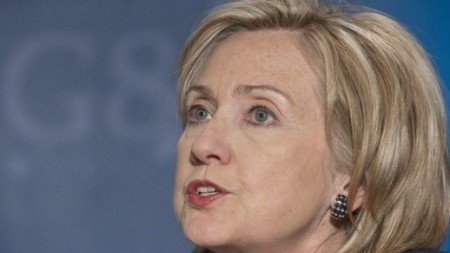 ---
WASHINGTON: The United States 'will not waver' in its support and protection of Israel, Secretary of State Hillary Clinton said on the eve of the Jewish state's sixty-second anniversary.

Clinton stressed the United States will continue to stand with Israel, sharing their risks and helping shoulder their burdens. Clinton said the two countries share strategic partnership, values and have common aspirations.

The Obama administration believes it is necessary to achieve peace in the Middle East that provides Israelis, Palestinians and all the people of the region security and prosperity.

But ties frayed when Israel announced to build 1600 Jewish settlements in annexed east Jerusalem, which Clinton later called an 'insulting' move.