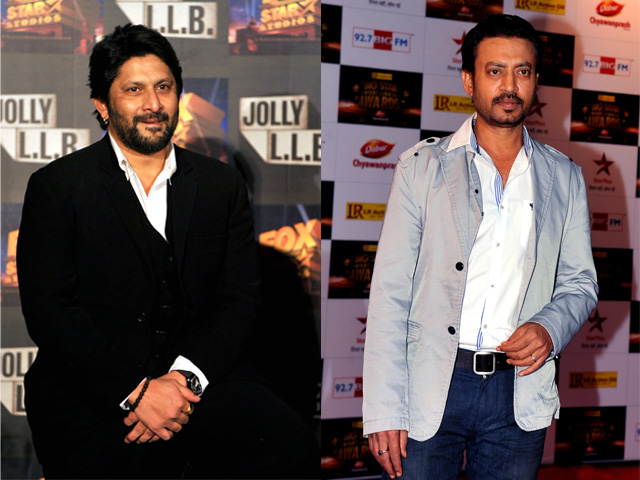 ---
Bollywood actors Irrfan Khan and Arshad Warsi have teamed up to start filming Ashish R Mohan's latest comedy based on our very own Karachi city, Filmfare reported. 

The actors have previously worked together six years ago and are looking forward to doing so again.

The story of  'Welcome 2 Karachi' explores how two adventurers find themselves in the port city amid the current political instability, said the Times of India.

When asked why Karachi was the chosen one, director Rohit Shetty disclosed to Filmfare, "Karachi when compared to any other place is considered to be the most dangerous city, but it's the people who make the perception. Good human beings are everywhere and that's what I would like to show through my film,"

It has not yet been revealed who will play the lead female role, however, both Irrfan and Arshad are set to thrill in the comedy which will hit screens in 2015.