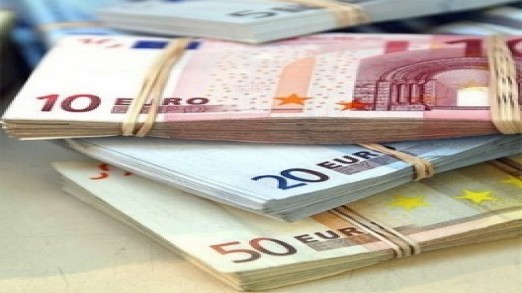 ---
TOKYO: The euro tumbled against other major currencies in Asia on Monday as investors shunned risk amid concerns about fraud charges against Goldman Sachs, dealers said.

The euro fell to 1.3467 dollars in Tokyo late morning trade from 1.3504 dollars in New York late on Friday, and to 124.07 yen from 124.42 yen.

The dollar, which soared on Friday as investors fled to the safe-haven unit, was quoted at 92.13 yen, a shade lower than the 92.17 yen in New York, as investors consider the Japanese currency even safer than the greenback.

"Investors want to reduce risks as they do not know how the Goldman Sachs case will develop," said Hideaki Inoue, senior dealer at Mitsubishi UFJ Trust and Banking Corp.

The case "has brought possible tightening of financial regulation into focus again," he said, adding that market players had earlier opted for risk-taking on the back of signs of a recovering global economy.

Financial markets were rattled Friday when the US Securities and Exchange Commission charged top investment firm Goldman Sachs with fraud over the sale of a complex mortgage product like those blamed for the financial meltdown.

The US watchdog accused Goldman Sachs of "defrauding investors by misstating and omitting key facts" about the product that was based on subprime mortgage-backed securities.

Inoue also said market players were closely watching a possible bailout by the International Monetary Fund for debt-ridden Greece, and any move by China on its currency.

The IMF has said it is dispatching a team of experts to Greece on Monday to discuss a possible loan, moving the country a step closer to becoming the first eurozone nation to get an IMF bailout.

Beijing has long linked its currency, the renminbi or yuan, to the dollar, rather than letting it float as the country's economy grows.

The United States and Europe frequently urge China to revalue the yuan.

The calls have so far been to no avail, but many investors now speculate China could be more flexible on its exchange rate policy.
COMMENTS
Comments are moderated and generally will be posted if they are on-topic and not abusive.
For more information, please see our Comments FAQ