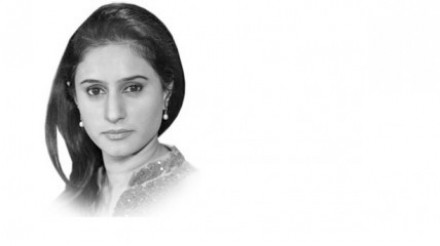 ---
Is it not strange that there are so many conspiracy theories around the murder of a leader who before she was killed clearly named those she suspected of being a threat to her security?

Certainly the UN commission probing her death asked why no one even questioned those named by the victim. On October 16, 2007, two days before her historic homecoming, Benazir Bhutto wrote a letter to then-president Pervez Musharraf naming these very people.

In it she named Brigadier Ejaz Shah (a former ISI official and director-general of the Intelligence Bureau), Lt- Gen (retd) Hameed Gul (director-general of military intelligence under General Ziaul and director-general of the ISI during Bhutto's first tenure as prime minister) and Chaudhry Pervaiz Elahi.

Both Shah and Elahi were very close to Musharraf and by writing to him, Bhutto could only hope that he would rein in his friends. However, according to the UN inquiry her letter was not taken seriously by the interior ministry when it responded by saying that the threats she has mentioned had no "tangible basis".

The report said that "neither the Karachi police nor the joint investigation team (JIT) interrogated or interviewed any of these people" and that they "explained that they could not summon and/or interrogate them on the basis of Ms Bhutto's accusations, without credible information". It went on to say that the police investigators "should have nonetheless invited the three individuals to meet with them, even if on a voluntary basis".

Currently, Shah resides in Australia, far away from the long arms of the law and many feel that it is unlikely that the establishment's blue eyed boys, Elahi and Gul will ever be questioned. But the most startling revelation in the UN commission inquiry is that the City Police Officer (CPO) Saud Aziz was not acting independently when he ordered the hosing down of the evidence after the bomb and gun attack that finally killed Bhutto on December 27.

Musharraf's close aide and relative, Major-General Nadeem Ijaz Ahmed, the-then director-general of military intelligence gave the orders, thereby tampering with crucial evidence. The 65-page report is a damning indictment of the security agencies for, at best, criminal negligence in handling Ms Bhutto's security and for actively tampering with the evidence and preventing a comprehensive investigation into her killing.

The report has exonerated President Asif Zardari from all blame. However, after watching recent TV talk shows, it seems that some will believe only what they want to believe, conspiracy theories based on half-baked facts, rather than a painstakingly researched and objective UN investigation. Or have we simply become a nation who would choose the comforts of conspiracy theories rather than tackle a hard ugly reality?
COMMENTS (10)
Comments are moderated and generally will be posted if they are on-topic and not abusive.
For more information, please see our Comments FAQ