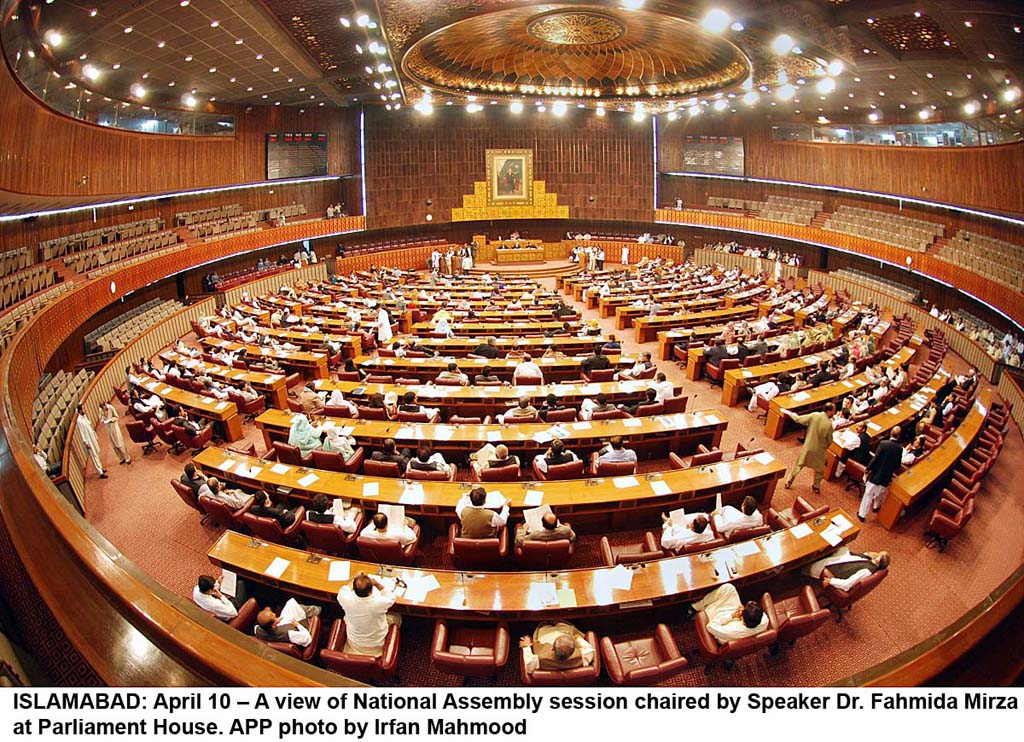 ---
ISLAMABAD: National Assembly Speaker Sardar Ayaz Sadiq issued on Tuesday notices to 26 members of National Assembly (MNAs) from the Pakistan Tehreek-e-Insaf (PTI), asking them to appear before him in person.

While appearing in person, each member would be individually asked whether or not they resigned willingly. After verification, the speaker would proceed further.

A PTI delegation, led by Shah Meahmood Qureshi, had submitted 31 resignations of its MNAs earlier this week, to press the government for fresh elections.

However, the speaker's office found five of the 31 resignations invalid since the concerned PTI members had addressed their party chairman instead of the NA speaker.

PTI's total strength in the National Assembly is 34, with three members still out of contact.

All parliamentary party heads, legal experts and lawmakers in the lower house have requested the NA speaker not to accept PTI's resignations; however, he is yet to make a decision in this regard, and is consulting over this issue with political leaders.

An official in the speaker's office said that Sadiq could delay final notification on the resignations if he wished.

NA session

Chief whip of the ruling party and federal minister Sheikh Aftab Ahmad hinted at the government's intention to take legal action against Tahirul Qadri and Imran Khan for their "anti-state agendas," while reiterating Parliament's stance that the prime minister would not tender his resignation.

Ahmad said that a 'baseless interview' of a former election commission official was also part of a conspiracy. He added that the government would expose this by taking action against the retired official, who, he added, confessed that he had no evidence. "If there is no evidence, why did he level allegations," he Ahmad questioned.

"We will adopt legal course against them (Imran and Qadri) for their anti-people and anti-Pakistan campaign. I think these people who want to ruin this country should be put behind bars," the minister said.

He went to mention all parties except for one are in support of Parliament, democracy and the Constitution.

Another member of the ruling party, Marvi Memon, said there are many things in common in the two sit-ins. She questioned the timing of the sit-ins, saying that at one side country is facing Indian aggression and on the other hand our armed forces are busy fighting militants.

However, a number of lawmakers, including those on the treasury bench, suggested the government show patience and avoid use of force at any stage against the protesters.

Syed Ghulam Mustafa of the Pakistan Peoples Party said that the crisis is a result of the government's casual approach and negligence and there was a need for a political solution.

Meanwhile, PPP's Ayaz Soomro suggested that the NA session be convened in the evening as a 'rebuttal' of the sit-ins. In the morning, there is no activity at the dharnas, he explained. The speaker said a final decision in this regard would be taken after consultation with parliamentary parties leaders.
COMMENTS (5)
Comments are moderated and generally will be posted if they are on-topic and not abusive.
For more information, please see our Comments FAQ