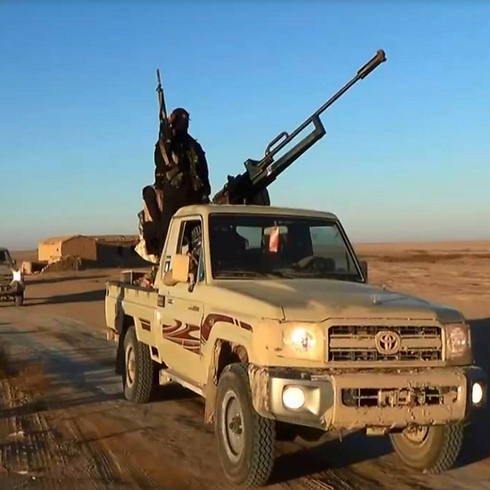 ---
During the worst days of the civil war after the American occupation of Iraq, there was a spate of kidnappings of Western journalists and officials, led by al Qaeda operative Abu Musab al Zarqawi. The frequent beheadings, most notably of American businessman Nicholas Berg, became so notorious that al Qaeda had to issue a message asking to exercise restraint. It is no surprise then, that al Qaeda, of all groups, distanced itself from the depravity of the Islamic State of Iraq and Syria (ISIS) endorsing the more 'moderate' Nusra Front.




The group had already overrun large parts of north-eastern Syria and northern Iraq; conducted mass executions of Shias; exiled Christians, Yazidis and other minorities; and taken over Mosul, Iraq's second-largest city. It may have launched a full-scale assault on Iraqi Kurdistan, had it not been for the well-organised Kurdish militias — Peshmergas — and some belated American air strikes. Yet, the ISIS danger has grown considerably, at least in the eyes of the public, after it ruthlessly executed American journalist James Foley on camera and posted the video on YouTube.

The ISIS's rise has been gradual. There was an element of Sunni radicalism that has been growing steadily in both Syria and Iraq. In Syria, the ISIS quickly sidelined and then overwhelmed the secular Free Syrian Army (FSA). At the time, the US and its allies grossly underestimated the threat. Their hesitance to arm the rebels meant that the FSA was weak from the outset. It also meant that the arms that were coming in, from Saudi Arabia among others, went to Sunni extremists because they considered Assad to be a bigger threat than the groups they were arming. The Saudis, now vociferously against the ISIS, realised their folly much later. Through its mixture of terror and military prowess, the ISIS has become one of the more powerful actors in the Syrian war.

In Iraq, the ISIS's rise has had much to do with former Iraqi prime minister Nuri al Maliki's despotic, sectarian rule. America had wrongly hoped that a Shia-led government after years of minority Sunni rule under Saddam Hussein would be egalitarian and inclusive. Maliki's rule had been anything but this, and it angered many Sunnis who felt excluded, and had legitimate grievances against the government. The ISIS is the emphatic response to those grievances. Despite its psychopathic tendencies, the ISIS is formidable, well run, and ambitious. It has taken over oilfields and maintains organised crime rackets for its income (including kidnapping Westerners for ransom); it has acquired tons of weapons that the Americans left behind (the irony of Americans bombing American weapons was not lost on many); it controls many checkpoints on the border between Iraq and Syria so that it is able to transfer troops and equipment, and has space to manoeuvre. (One might say it's the ISIS's own version of 'strategic depth'.)

The ISIS's strength, coupled with a hapless Iraqi army, a deadly stalemate in Syria, and America's desperation to get out, have all contributed considerably to the anarchy in Iraq and Syria, and the entire Middle East, broadly speaking. America's departure has emboldened regional powers, including Israel, Egypt, Saudi Arabia and Iran, to take a proactive role in local conflicts, particularly in Syria, and now in Iraq. Still, it has also provided an opportunity for Iran and the US to work together, given the threat that the ISIS poses to both.

Foley's execution may have also inadvertently mobilised the American public to care for what happens in the Middle East again. The outpouring of sympathy for Foley's family and for journalists that are currently held in captivity — Steven Sotloff, another American journalist, was dragged in front of the camera in the video in which Foley was executed — has led to a renewed interest in the crisis in Iraq and Syria, and the journalists who risk their lives to cover them. This renewed interest, hopefully, may lead to a more proactive, beneficial role from the powers that be.

Published in The Express Tribune, August 25th, 2014.

Like Opinion & Editorial on Facebook, follow @ETOpEd on Twitter to receive all updates on all our daily pieces.
COMMENTS (3)
Comments are moderated and generally will be posted if they are on-topic and not abusive.
For more information, please see our Comments FAQ