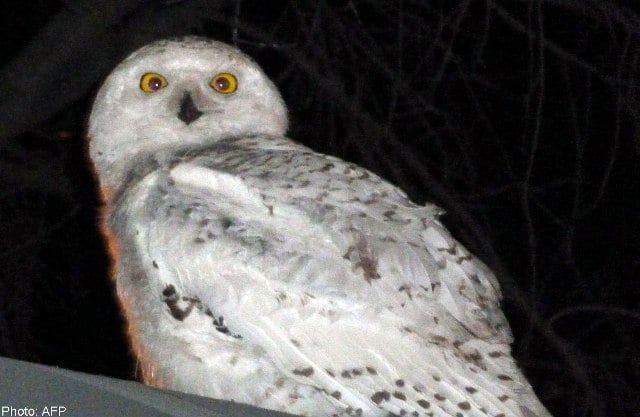 ---
SALMON IDAHO: An owl killed a canary after swooping into a 10th-floor apartment in Idaho, the canary's owner said on Monday.

Sue Sausser said she came face-to-beak with the smallish brown-gray predator. It entered through an open door and sprung open the pet's cage, killing one canary and injuring another before rapidly flapping away.

The second canary was not singing, she said, "but it's chirping and it's eating and drinking so I think it is almost over the trauma."

Toni Ruth of the Idaho Department of Fish and Game said a 10th-floor apartment would sit high above trees where an owl normally might roost. But she said young birds can range far when exploring new areas or when unfamiliar with landscapes, and that is when they fly into trouble.
COMMENTS
Comments are moderated and generally will be posted if they are on-topic and not abusive.
For more information, please see our Comments FAQ