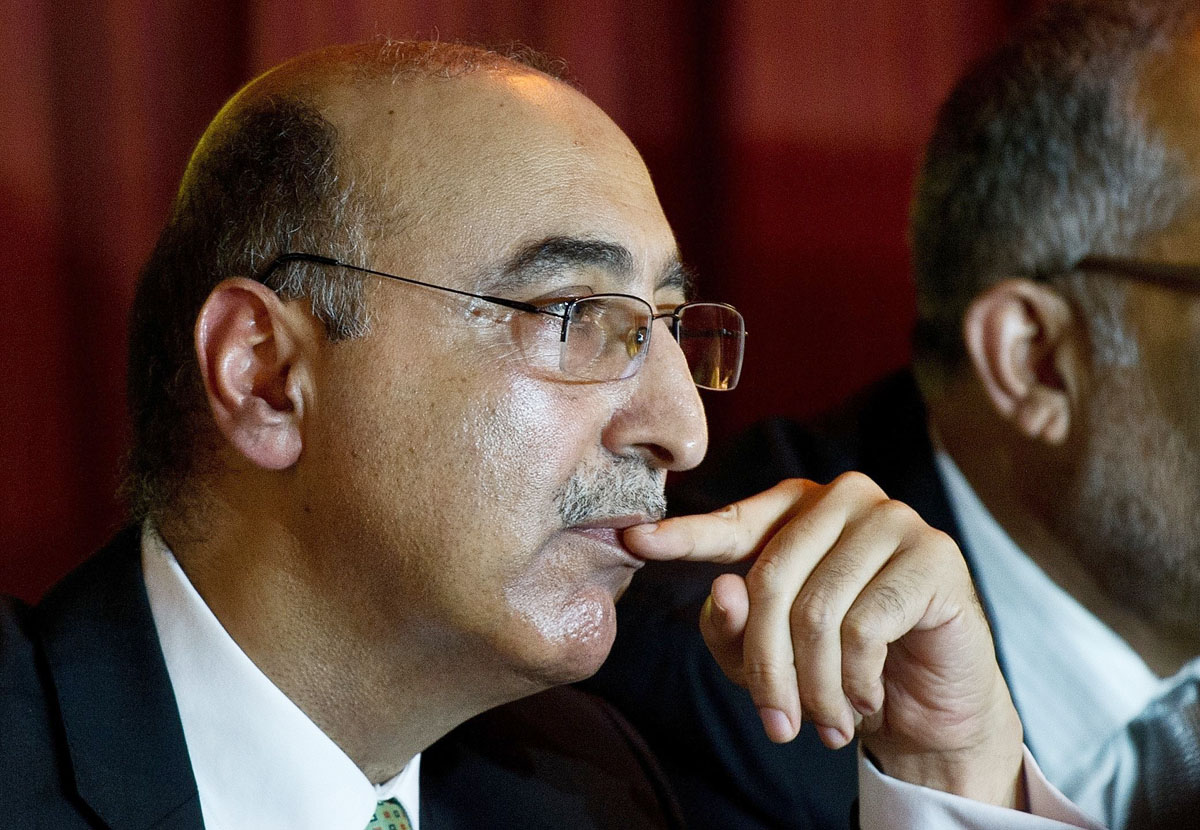 ---
NEW DELHI:



Pakistan remains hopeful of strengthening ties with India despite an angry New Delhi cancelled scheduled talks between the neighbours, Pakistan's high commissioner Abdul Basit said on Wednesday.




Pakistan is confident of "overcoming this setback" after Delhi called off the diplomatic talks in Islamabad in a blow to warmer ties between the new Indian government and Islamabad.

Basit also defended his meetings with Kashmiri separatist leaders earlier this week, a move that prompted Delhi to accuse Islamabad of interfering in its domestic affairs and cancel the talks.

"We believe Kashmiris are a stakeholder in this (diplomatic) process," Basit told reporters in the Indian capital, explaining that the meetings with the separatists were a longstanding practice.

"We will not allow the process (of stronger ties) to be distracted in any way," he said, adding, "You will find Pakistan seriously committed to the process [...] and we attach enormous importance to our relations with India." "There is no reason why we should lose hope of a strong bilateral relationship," he said.




He also said that Pakistan appreciated Indian Prime Minister Narendra Modi's August 15 speech that called for greater cooperation among Saarc member states. "Sky is the limit if SAARC is vitalised."

Asked whether there was any possibility of a meeting between Modi and his Pakistani counterpart in New York on the sidelines of the UN General Assembly next month, Basit said it would be wrong to speculate anything at the moment.

On the ceasefire violations along the LoC, Basit said as per Pakistani side, there have been 57 alleged border violations by the Indian troops since July 2013 for which Pakistan had served a demarche. Last month, the two countries scheduled talks between their foreign secretaries for August 25.

Earlier on Tuesday, Congress leader Manishankar Aiyar had described India's decision to call off talks as "childish" and "petulant". But on Wednesday, Indian spokesperson S Akbaruddin slammed Basit's statement, saying that "after 1972 and the signing of the Simla Agreement, there are only two "stakeholders" on the issue of Jammu & Kashmir – the Union of India and the Islamic Republic of Pakistan. This is a principle, which is the bedrock of our bilateral relations. This was reaffirmed in the Lahore Declaration of 1999 between PM Nawaz Sharif and then PM Vajpayee".

Modi's surprise move to invite his Pakistani counterpart, Nawaz Sharif, to his swearing-in ceremony in May had spurred hopes that peace talks between the two countries could resume.

The warmer ties were dented last week when Modi accused Islamabad of waging a "proxy war" by sending militants to attack Indian targets. Moreover, there have also been several ceasefire violations across the working boundary as well as the Line of Control (LoC).

The United States earlier this week had termed the cancellation of the talks disappointing.

Published in The Express Tribune, August 21st, 2014.