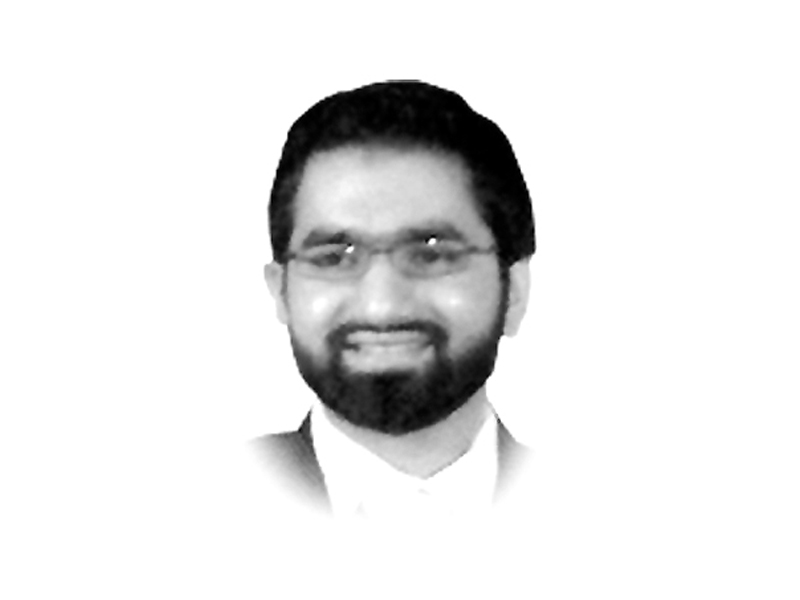 ---
Pakistan isn't an extraordinary country. But Pakistan is a country brimming with extraordinary people. Extraordinary Pakistanis are imperfect characters. And therein lies their beauty. Extraordinary Pakistanis don't wait for a perfect opportunity, a perfect personality or a perfect external landscape to make an impact. This is the first insight I stumbled upon after interviewing extraordinary Pakistanis for a series of articles published in this paper of record over the last few weeks. Unlike the rest of us, extraordinary Pakistanis aren't turned off by the problems plaguing Pakistan. Where we see hopelessness, they see problems they can solve.

Can you find three Pakistanis who agree on a single role model for their children after the Quaid-e-Azam and Abdul Sattar Edhi? The answer to this question inspired this series on extraordinary Pakistanis. Sixty-seven years of existence on earth and we managed to produce only two role models for our children that everyone can agree on? There's something wrong with this picture. Constant, blithering criticism of Pakistan from the rest of the world has eroded our confidence in ourselves. There's nothing wrong with criticising Pakistan but to talk only about the perils of Pakistan without talking about its promise is to be unfair to the country.

If the 'rest of the world' has been tough on Pakistan, we have been even tougher. This is partly a result of a deeply insecure national psyche that feels we can do nothing right and yet wants to put on a brave face for the world to show that we have everything under control. This is why we wait for external recognition before giving ourselves a pat on the back for something we've done well (for example, we love Sharmeen Obaid Chinoy now but it shouldn't have taken an Oscar for us to respect and recognise her work).

With so many things going wrong in Pakistan, it's a challenge to understand where to start efforts for a complete turnaround. I would argue that this extraordinary journey can be triggered by restoring the confidence of the Pakistani people. Today, Pakistanis make headlines for all the wrong reasons and the nation has lost confidence in its ability to engineer a turnaround. The time has come to develop an alternative narrative to Pakistan.

As can be expected, even this effort to highlight extraordinary Pakistanis and create real, accessible role models for today's youth wasn't pulled off without criticism. For example, when I covered Saad Latif, a young man whose leadership as President of the Student Council at LUMS enabled the traditionally apolitical student body to pivot towards playing a more politically active role in a national movement — without creating space for the ugly (sometimes violent) political fracturing at Pakistani campuses that parents and administrators fear so fiercely — people criticised the article because Saad hadn't actually accomplished anything tangible or measurable. When I covered people who had tangible accomplishments under their belt, like Dr Ishrat Husain, Dean and Director of IBA, the criticism continued because no institution can be run as a 'one-man' show. Even Haris Suleman, the 17-year-old boy whose plane crashed as he flew around the world to raise money for schools in Pakistan, was criticised for risking his life. While all criticism can be valid at some level, the point I'm trying to make is that we prefer criticising rather than celebrating our everyday heroes, perhaps, to justify our own inaction.

One of the treatments psychiatrists use to treat patients with low self-esteem is to encourage them to celebrate their own achievements instead of craving external affirmation. Building on this treatment, I dream of a day when Pakistanis replace their messiah/saviour complex with confidence in their own extraordinary ability to take charge of their destiny. Only then will we realise, as a wise man once said, that we are the people we've been waiting for. On this Independence Day, let's recognise and share the extraordinary stories of Pakistanis all around us. If we don't share these stories about Pakistan, no one else will.

Published in The Express Tribune, August 21st, 2014.

Like Opinion & Editorial on Facebook, follow @ETOpEd on Twitter to receive all updates on all our daily pieces.