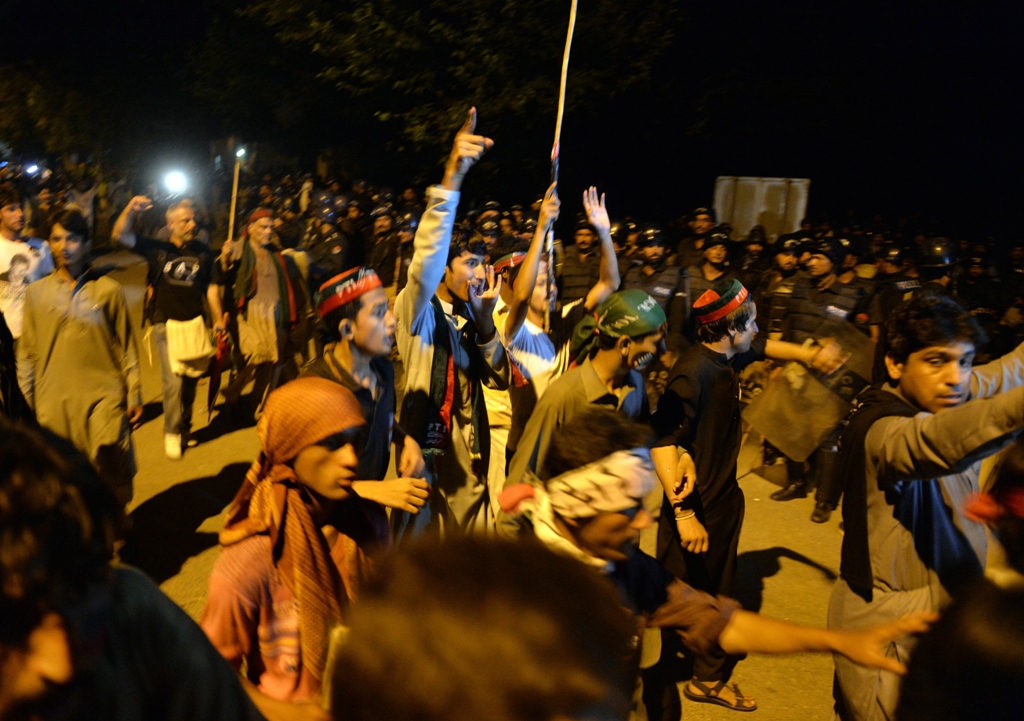 ---
WASHINGTON/ ISLAMABAD:



The United States on Tuesday urged all sides in Pakistan to resolve their differences through peaceful dialogue in a way that strengthens democracy in the country.        




"We believe that all parties should work together to resolve their difference through peaceful dialogue in a way that strengthens Pakistan's democracy," State Department Deputy Spokesperson Marie Harf said.

She was asked about the situation arising from Pakistan Tehreek-e-Insaf (PTI) and Pakistan Awami Tehreek (PAT) marches on Islamabad. The spokesperson also called on all sides to avoid violence. "We are carefully monitoring. We urge all sides to refrain from violence, exercise restraint and respect the rule of law," Harf added.

Britain, one of Pakistan's leading partners and a major aid donor, urged the two sides to find a democratic solution to the crisis.

"We strongly support a democratic Pakistan and the use of democratic institutions to resolve political disputes," British foreign minister Philip Hammond said in a statement.

"I hope that all parties in Pakistan can work together under the Constitution to peacefully resolve current political differences."

The European Union also voiced its support for democracy in Pakistan and linked it to a highly prized trade deal.

Published in The Express Tribune, August 20th, 2014.