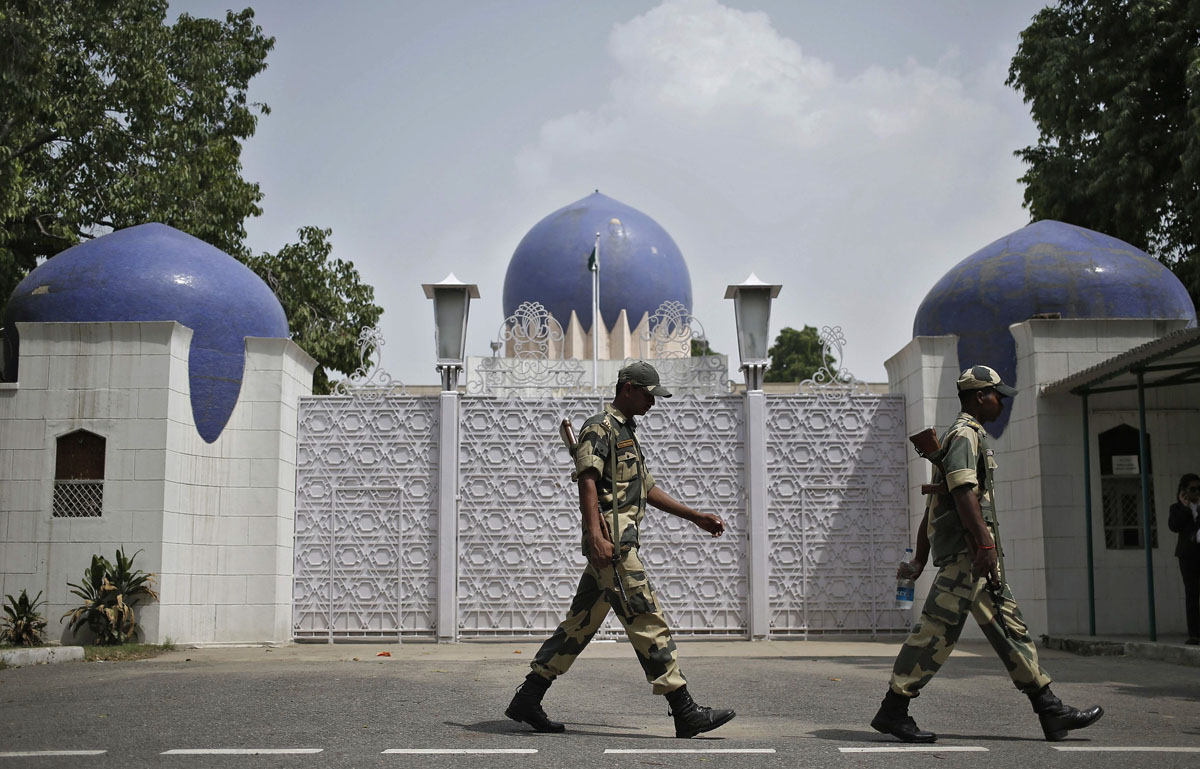 ---
NEW DELHI: As the Pakistan High Commissioner in New Delhi met with Hurriyet leaders a day after India cancelled secretary level bilateral talks, protestors gathered outside the Pakistani mission on Tuesday, Times of India reported.

Angered by the meeting, people gathered to protest outside the mission, demanding that the Pakistani High Commisioner be sent back. There were reports of clashes between the police and protesters.

Earlier on Tuesday, Hurriyet Conference chief Syed Ali Shah Geelani said that Kashmir is an international issue and not an internal issue of India, IANS reported.

"First of all when they say Kashmir is an internal issue, it is against the reality. The issue of Jammu and Kashmir is an international issue and it should be solved," Geelani, who is in Delhi to meet Pakistan's high commissioner, told reporters at the airport.

"It is unfortunate that the Indian government has cancelled the (foreign secretary-level) talks," he said.

"As long as promises made to us are not fulfilled, this issue will remain unsolved," said Geelani.

Hurriyet leader Mirwaiz Umar Farooq said the Indian government has overreacted.

"New Delhi overreacted on the issue...There has to be a peaceful, political resolution to the Kashmir issue," Farooq told a news channel.

The Indian government had on Monday called off the August 25 foreign secretary-level talks after Pakistani diplomat met with Kashmiri leaders in what Pakistan called a matter of routine before any bilateral talks.

While India called Pakistan's engagement with the Kashmiri leaders as unacceptable, Pakistan termed India's decision to cancel the talks as unfortunate and a setback to the process.
COMMENTS (45)
Comments are moderated and generally will be posted if they are on-topic and not abusive.
For more information, please see our Comments FAQ