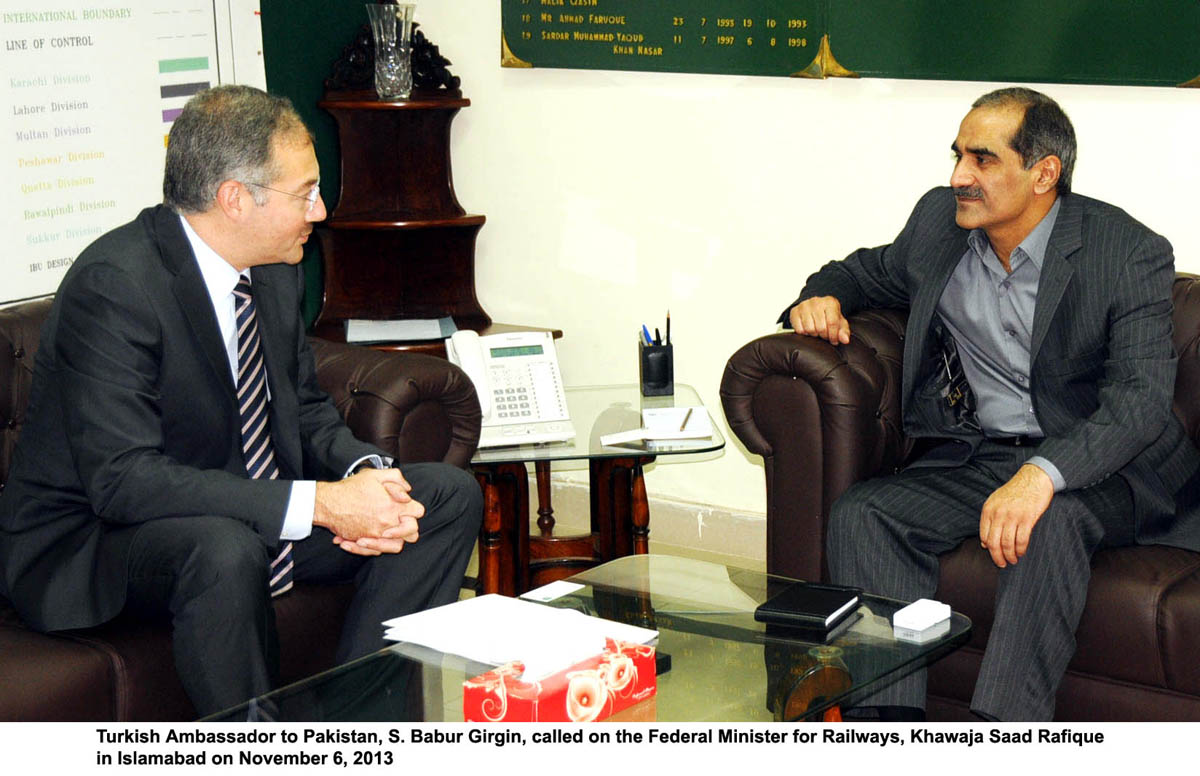 ---
ISLAMABAD: Addressing a press conference outside the Parliament House in Islamabad, Minister for Railways Khawaja Saad Rafique maintained a fine balance between conciliatory politics and defiance.

As part of the PML-N's continuing diplomatic efforts to defuse the political crisis, Rafique, who belongs to PML-N, claimed that he personally spoke with three PTI senior leaders, namely Arif Alvi, Asad Umar, Shah Mehmood Qureshi. He did not disclose the minutes of the conversation, but did maintain that negotiations are ongoing.

At the same time, he warned that marching into the Red Zone will have consequences. He was dismissive of the PTI's promises that the march will be peaceful. Given that the area is sensitive and full of security officers, and that it is the self-professed aim of the marchers to drag Prime Minister Nawaz Sharif out of parliament, "Does the PTI have a remote control with which it can control its marchers?" Rafique quipped.

"If Imran Khan wants the prime minister's seat so badly, we can take the chair out of parliament and bring it to him. He can spin around on it as much as he wants," he jeered.
COMMENTS (3)
Comments are moderated and generally will be posted if they are on-topic and not abusive.
For more information, please see our Comments FAQ