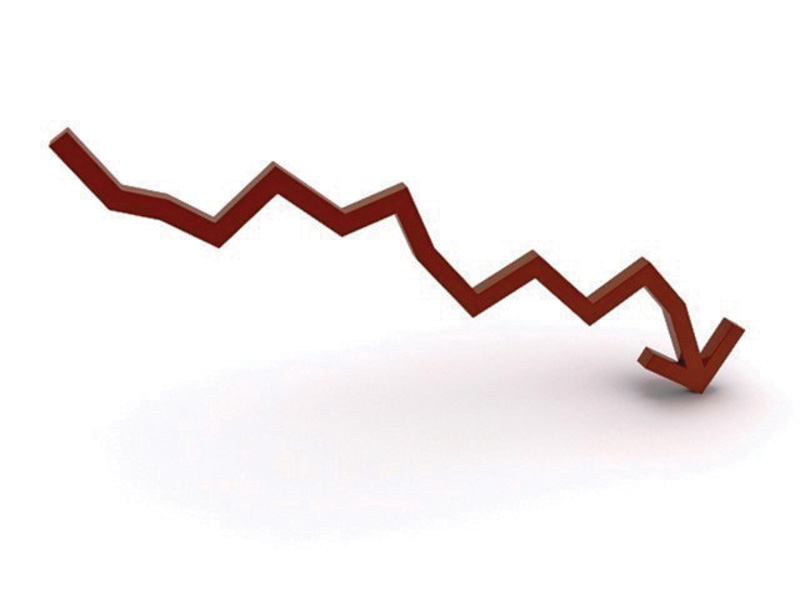 ---
KARACHI:



Pakistan received foreign direct investment (FDI) of $24 million in the first month of 2014-15, which is almost 80% less than the FDI received during the same month of the preceding fiscal year.




According to data released by the State Bank of Pakistan (SBP) on Monday, FDI decreased by $95.1 million year-on-year in July, as it amounted to $119 million in the first month of 2013-14.

FDI in 2013-14 clocked up at $1.63 billion after increasing by 11.99% on an annual basis. The increase during the last fiscal year was mainly on the back of the auction of the telecom spectrum that fetched the government $610.9 million in May.

There was a net outflow of FDI amounting to $11.6 million from telecommunications sector in July. In contrast, the same sector had registered the largest increase in foreign investment to the tune of $568.1 million during the last fiscal year. FDI in the telecommunications sector in June amounted to $97.2 million. It was $24.3 million in July 2013.




The largest increase in FDI in July was in the category of oil and gas exploration, which attracted $26.3 million. It was 31.6% less than the foreign investment received during the same month of the preceding fiscal year when it totalled $38.5 million.

The food sector attracted the second highest FDI in July, with net foreign investment of $13 million, up 10.1% from the corresponding figure recorded in July 2013.

Other sectors of the economy that received major FDI in July include trade ($10.4 million), financial businesses ($11.8 million), tobacco and cigarettes ($10 million), personal services ($8 million), textiles ($5.1 million) and power ($3.8 million).

Sectors of the economy that experienced a considerable net outflow of FDI in the first month of the current fiscal year were pharmaceuticals ($51.8 million), telecommunications ($11.6 million) and cement ($9.1 million).

As for foreign portfolio investment (FPI), which includes foreign public investment, Pakistan attracted $67 million during July, which is 23.1% higher than the FPI worth $54.4 million received in the comparable month of 2013-14.

FPI in 2013-14 was $2.74 billion, up 21 times from $124.2 million received in the preceding fiscal year. Countries that brought significant amounts of FDI into Pakistan in July include United States ($20.3 million), Hong Kong ($18.6 million), United Kingdom ($14.2 million), France ($6 million), Norway ($5.7 million) and Italy ($4.8 million).




Countries that took out major investments out of Pakistan last month are Switzerland ($27.6 million), United Arab Emirates ($9.6 million), Qatar ($4.9 million) and Saudi Arabia ($4.9 million).

Published in The Express Tribune, August 19th, 2014.

Like Business on Facebook, follow @TribuneBiz on Twitter to stay informed and join in the conversation.
COMMENTS (5)
Comments are moderated and generally will be posted if they are on-topic and not abusive.
For more information, please see our Comments FAQ