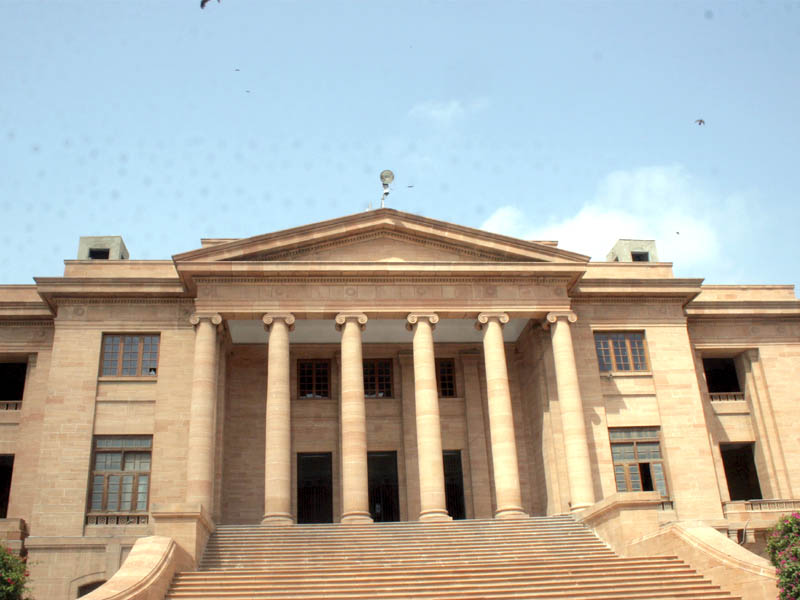 ---
KARACHI: The Sindh High Court (SHC) directed on Monday the anti-terrorism court to expedite the trial of co-accused in the kidnapping and murder case of US journalist Daniel Pearl.

Muhammad Hashim, nominated in the kidnapping and murder case, had gone to the court seeking speedy conclusion of his trial, which has been pending for months. Pearl, a 38-year-old Wall Street Journal reporter, was abducted in Karachi on January 23, 2002, while he was researching a story about Islamist militants.

Later, he was decapitated by his captors. Omer Saeed Sheikh, who masterminded the murder, was sentenced to death, while Salman Saqib Shaikh, Fahad Naseem and Muhammad Adil were awarded 25-year-old imprisonment sentences each in 2002. However, the ATC had shown seven accused including Hashim as absconders. Hashim was later arrested on September 6, 2005. The lawyer said that Hashim, a co-accused in the Pearl murder case, had been behind bars since his arrest while the trial court had examined so far eight prosecution witnesses. Hashim's trial could not proceed further as the presiding officer of ATC Hyderabad Javed Alam was transferred, the lawyer said.

The newly posted presiding officer of ATC, Abdul Ghafoor Memon, had already refused to hear the case when he was presiding officer of the ATC-II Karachi, the lawyer pointed out. He stated that applicant was suffering due to inordinate delays in the conclusion of the trial and has become ill. He argued that such delay in proceedings was a gross violation of anti-terrorism laws.

The court was pleaded to transfer the case to any ATC in Karachi and issue directives for its early disposal. During Monday's hearing, the court was informed that since the trial court had recorded the deposition of witnesses in the case, the applicant shall be satisfied if the trial court is asked to speed up the trial.

While disposing of the transfer application, the SHC bench directed the ATC to proceed in the matter expeditiously.

Published in The Express Tribune, August 19th,2014.

 
COMMENTS
Comments are moderated and generally will be posted if they are on-topic and not abusive.
For more information, please see our Comments FAQ