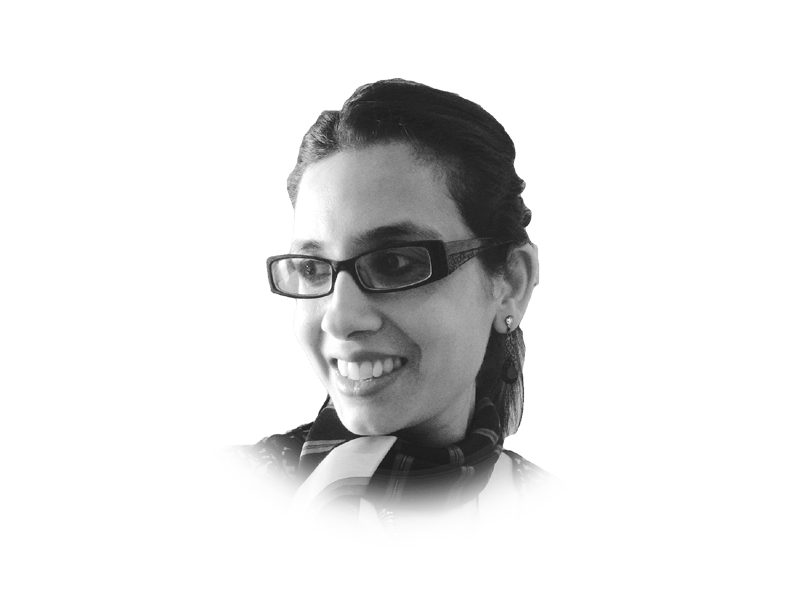 ---
It is often said that becoming a parent marks the end of a stress-free era. One of the biggest and perhaps, worst fear a parent can experience is sending his/her child to school only to never see them return home. This is a traumatic reality that over 260 families are experiencing at the hands of Boko Haram, an organised terrorist group operating in Nigeria.

Boko Haram literally translates into "Western education is forbidden" in the local language and its fundamental philosophy rests on this very bedrock. These abductees are threatened with being turned into slaves or victims of sex trafficking. Some girls have forcibly been married to Boko Haram group members and been converted from Christianity to Islam, a phenomenon comparable to human trafficking and child marriage in Pakistan. The leader of the Boko Haram group, Abubakar Shekau, announced in a video that the girls kidnapped would begin a new life as a "servant."

The underlying explanation for Boko Haram's actions is being given a twofold narrative in mainstream media; firstly, it is being viewed as a manifestation of extremist retaliation, fuelled by the strides underway by global feminism. Secondly, it is considered a prime example of economic deprivation, adopting a puritanical garb. In either case, it has culminated in Muslims and Christians locking eyes on a Central African battleground for the first time, a long-standing confrontation which was desired by al Qaeda from inception.

A native Somalian feminist scholar wrote in the The Wall Street Journal that "the kidnapping of the schoolgirls throws into bold relief a central part of what the jihadists are about: the oppression of women. Boko Haram sincerely believes that girls are better off enslaved than educated. The terrorists' mission is no different from that of the Taliban assassin who shot and nearly killed 15-year-old Pakistani Malala Yousufzai — as she rode a school bus home in 2012 — because she advocated girls' education. As I know from experience, nothing is more anathema to the jihadists than equal and educated women."

Whilst there appears to be common ground through the shared philosophy between Boko Haram and their Taliban brethren, leading to 'parallel atrocity' analogies being drawn between the Malala incident and the Nigerian schoolgirls' kidnapping, the most disconcerting element is the realisation that these groups have trespassed into an structured realm of sharing terrorism tactics and best practices in violence across countries. A pertinent example is that of al Shabaab, a network based in Somalia and spreading terror in East Africa — Boko Haram is allegedly leveraging synergies with al Shabaab, in the attempt to carve out an Islamic state and engulf Central Africa in bloodshed.

However, the jury is still out on whether Boko Haram's agenda is gender-skewed or not. Women are being criticised worldwide for having employed this as a legitimate reason to hop on to the feminist bandwagon, overlooking the broader anti-Western and anti-education schema being propelled by Boko Haram. Whilst the abduction of these girls is nothing less than utterly catastrophic, people are questioning this level of outrage when Boko Haram killed boys and men in Nigeria? Men and women need to be placed in the same cache, particularly when viewing incidents of such ghastly magnitude, for they are victims of an identical breed in this instance.

It is interesting to note that media responsiveness towards the issue spread very thin when the incident initially took place. Delayed attention was garnered reactively when an uprising had already been initiated via social media with the hashtag #bringbackourgirls. Michelle Obama, Hillary Clinton and others participated in the online campaign. Critics are arguing the real impact of the campaign (barring the much-desired publicity being granted to Boko Haram), accusing high-profile leaders of lobbying for the missing Nigerian girls more as a publicity gaining stunt as opposed to a plea for meaningful resolution.

The most pivotal issue requiring unified attention is the scope of the potential harm these misogynistic groups can cause to our generations, present and future; a truly terrifying thought. When 9/11 happened, it marked a watershed moment in world history, with an unprecedented demarcation drawn between the Muslim world and the 'rest'. It makes one wonder whether consequent incidents in other geographies have received proportionate attention and severity.

We are far from validating whether the resolution lies in negotiation or coercion, nor are the root causes of the chronic predicament being tackled with any success. Britain's Department for International Development's official advice to Nigeria has been to 'keep sending your girls to school'. Whilst one can understand their thought process in extending such a pro-girls' progress recommendation, it is certainly easier to advise others to risk their child's life in defence of feminism, but significantly, more difficult to act upon it oneself. On the other hand, refraining from allowing girls to lead a normal life in Nigeria will be equal to accepting defeat. A perfect Catch-22. Irrespective of the global outcry and nuanced responses, the most poignant tragedy is that the so-called yearning for 'true Islam' is throttling innocence and wreaking havoc with the 'generation next', whilst the wider world can only look on as bystanders.

Published in The Express Tribune, August 19th, 2014.

Like Opinion & Editorial on Facebook, follow @ETOpEd on Twitter to receive all updates on all our daily pieces.