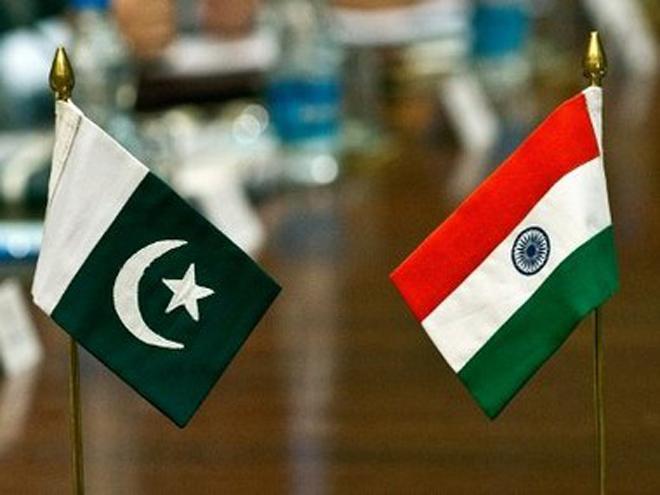 ---
NEW DELHI: India has called off foreign secretary-level bilateral talks with Pakistan, which were scheduled to be held on August 25, according to the Times of India.

The development follows a meeting between Pakistani High Commissioner to India Abdul Basit and Hurriyat leaders from Kashmir earlier on Monday.

A spokesperson for external affairs ministry announced the talks were being called off due to Pakistan's "unacceptable, interference" in India's internal affairs, the Hindustan Times reported.

"Our foreign secretary conveyed to the Pakistan high commissioner that Pakistan's continued efforts to interfere in Indian internal affairs are unacceptable," said Syed Akbaruddin

The meeting met with criticism from various political quarters in India, with the main opposition Congress hitting out at the government for allowing Basit to meet the Hurriyat leaders.

The Congress questioned why the talks had not been called off, following the meeting.

Meanwhile, prominent Hurriyat leader Shabir Ahmad Shah on Monday welcomed the upcoming India-Pakistan foreign-secretary level talks. However, he said that bilateral dialogue between the two countries would not resolve the Kashmir issue, according to TOI.

"We welcome the talks between India and Pakistan but bilateral talks cannot resolve Kashmir issue as we have seen that such initiatives always ended in failure over the past six decades," Shah said.

Shah elaborated that the Kashmir issue could not be resolved without the inclusion of the "true leadership" of Jammu and Kashmir in the resolution process.

He went on to say there was nothing wrong with the Pakistani envoy meeting Hurriyat leaders. "India and Pakistan are parties to the Kashmir dispute but we are the basic party. What is wrong if one party meets the other party?" he said.

Indian decision a setback

The foreign office, reacting India's decision to cancel the secretary level talks between Pakistan and India said that it was a longstanding practice that prior to any bilateral talks, meetings with Kashmiri leaders are held.

In a statement released on Monday evening, the foreign office said that the meeting with Kashmiri leaders is held to facilitate meaningful discussions on the issue of Kashmir.

"The Indian decision is a setback to the efforts by our leadership to promote good neighbourly relations with India."

The foreign office added that the Pakistani premier had clearly articulated the vision of peace for development and that it was in this spirit that he accepted the invitation of the Indian Prime Minister to attend his inaugural ceremony. The meeting between the two foreign secretaries had also been scheduled at the directive of the two prime ministers.