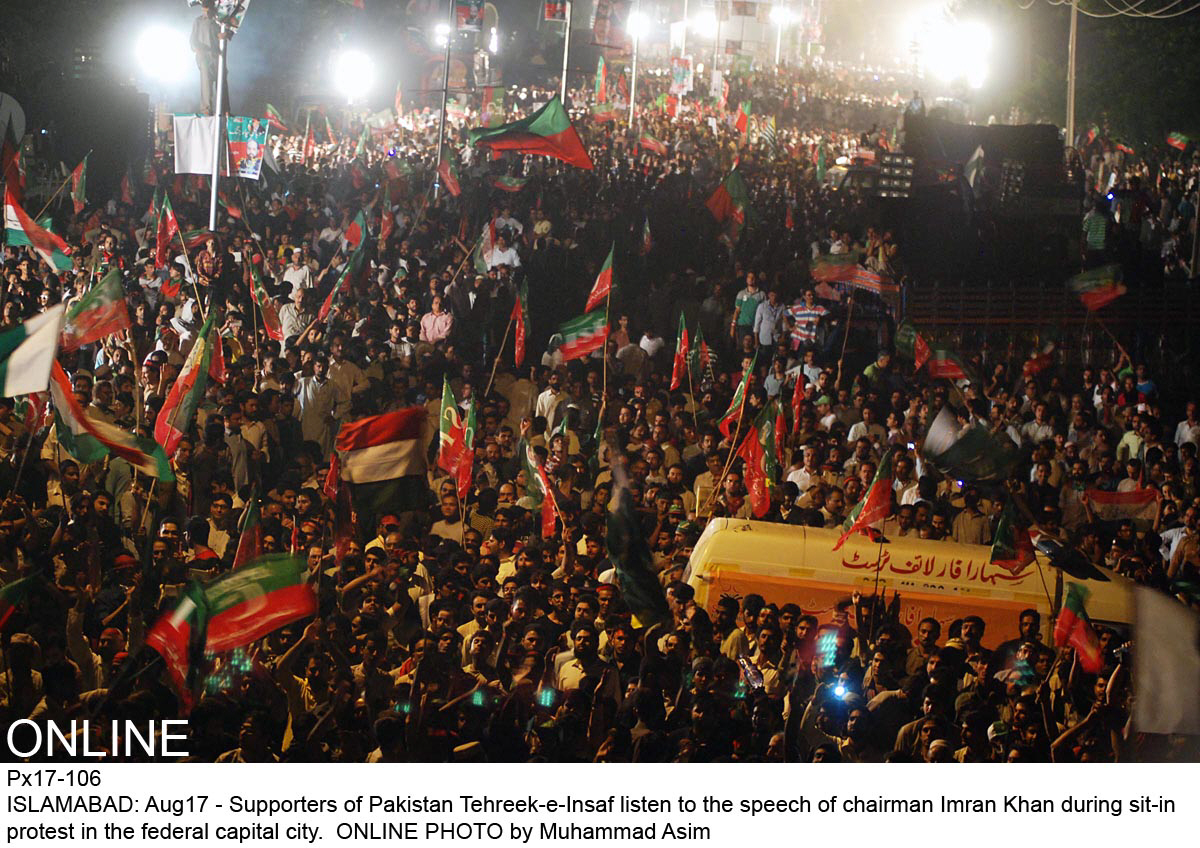 ---
LAHORE:



Chief Minister Shahbaz Sharif said on Sunday that Pakistan Tehreek-i-Insaf (PTI) chairman Imran Khan's Azadi March had not amounted to much.




He was speaking to a delegation of Pakistan Muslim League-Nawaz (PML-N) officials. Sharif said the people had rejected confrontational politics. He said there was still room for Khan to revert to democracy to salvage his political standing. He urged Khan to review his political programme.

Sharif said the will of the people was best expressed through ballot. He said if Khan had wanted to change in the country, he could have started from Khyber-Pakhtunkhwa (K-P) where the PTI came to power in 2013. He said the treatment being meted out to the people of K-P was disappointing.  Sharif said Khan would have to correct his approach or risk his political demise.

He said the people never ignored those who had served them. Sharif said the success of the PML-N in south Punjab was proof of this.

Sharif said the people were disillusioned with the PTI after it made Independence Day controversial. He said political decisions in democracies were taken in parliaments and not at thoroughfares.

Sharif said the PML-N had always tried to resolve political differences through dialogue. He said holding negotiations was the best way to resolve outstanding issues. He said the future of Pakistan rested with democracy. The chief minister said the PML-N government had served the people selflessly and had always upheld public interest.

He said the PML-N had left no stone unturned during the past six years for the welfare of the public. He said the PML-N was trying to raise the people's standards of living and would ensure the timely completion of developmental projects. Sharif said the public had elected the PML-N to ensure that the country overcame the challenges it had been grappling with.

The chief minister said Pakistan had been making strides towards progress and prosperity under the leadership of Prime Minister Nawaz Sharif. He said the country would realise its aims and emerge as a regional economic power under this government. Sharif said while the people of Pakistan had given a mandate to the PML-N, the party respected the mandate of the PTI government in K-P.

Published in The Express Tribune, August 18th,2014.