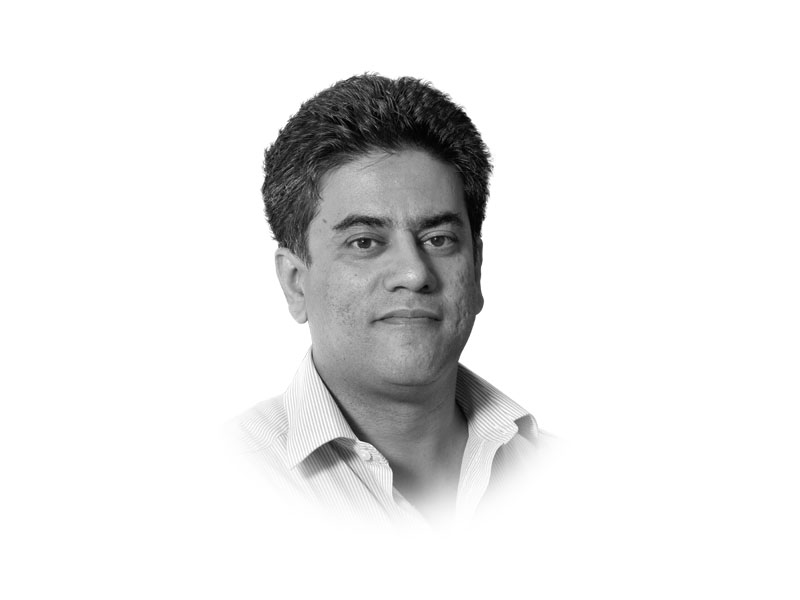 ---
Have you ever wondered what do we do with our garbage? We generate millions of tons of garbage and we burn what we can. This in some ways signifies our national character. Ban it, burn it, but don't solve the problem or create a system to deal with it.

Last month we had more than 40 deaths off Karachi's two main beaches – Seaview and Clifton beach. How did we react to it? The government imposed Section 144 and stationed stick-wielding policemen who would run after any person who dared to move in the direction of the beach.

Problem solved: no one ventured on the beach in Karachi. But what about the rest of the monsoon season? Will we close the beach all through the season? Why not work on people and teach them how dangerous the sea can be at these times? That, of course, did not happen.

Policemen being policemen then started to "arrest" those who strayed onto to beach and then demanded exorbitant amounts from them. This was their way to compensate for their income they made earlier by charging bhatta from the vendors on the beach and the odd change they made from harassing couples on dates.

Soon after, the unelected administrator of the city government made a tour of the areas with about twelve bodyguards in tow and announced the formation of a committee to "ascertain the causes for the disaster", bureaucratese for "sweeping the whole issue under the carpet."

Take up newspapers from two year ago and they will show you how a certain agency (and not the private sector) was digging away from the beach area – creating big holes which eventually led to the sudden drop in the sea bed next to the beach. But that would mean assigning blame. We can't do that.

The road that runs parallel to Seaview was closed on one side, creating chaos and accidents. That is how our bureaucracy deals with issues like this. No need to look for the cause, just create another problem.

It is the same mentality that applies to banning double-sawari, also known as "pillion" riding. As soon as a major incident of terrorism occurs, we ban double sawari on motorcycles. Logic suggests that we should instead intensify security as a whole. But instead we decide that all terrorists for some reason travel on motorbikes in sets of two's.

Our ever resourceful police then uses these idiotic decisions to make money –harassing the poor motorcycle riders as and where possible. If a proper study is done of such incidents, one will see that in most instances, the terrorists actually got into restricted areas because they were wearing the right uniforms and driving vehicles with official number plates. But we never fix our entry and exit points. Even today, the vulnerable side of Karachi Airport remains exposed. Are we waiting for another attack to take place?

This week our crime reporter in Karachi, Faraz Khan, did a story on how much a police officer has to pay to get a posting in one of the more paying stations in the city. One may recall how postings are auctioned in the Indian movie Johnny LLB. We are not different. But no one took any notice of this.

I was a bit disappointed though. I had expected more money to be given for such plum postings. But maybe pickings have gone down. After all, times are tough. What is the government doing about it? Nothing. Instead it seems to busy singing its own praises. We are told that an economic revolution has just happened in the province.

But inaction may well be for the better. I remember some years back reporter Qadeer Tanoli did a story on how he had entered Karachi central jail by paying Rs500 to the guards and how anyone wants to enter the jail has to pay money to get in. Instead of taking action, the then home secretary was more upset with the reporter than with the system.

If we need to change things, we should start with our mindset. Our politicians and bureaucrats continue to take us for a ride. And expect us to grin and bear it. Maybe that is why there are so many people clamoring for change in the streets of Islamabad. Its another story whether they will get it.

Published in The Express Tribune, August 18th, 2014.

Like Opinion & Editorial on Facebook, follow @ETOpEd on Twitter to receive all updates on all our daily pieces.