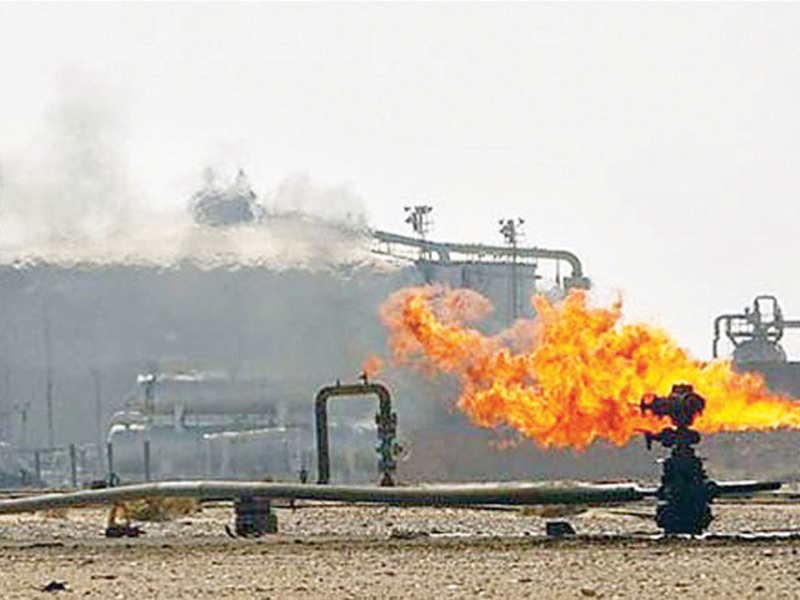 ---
ISLAMABAD:



The federal government has decided to take provinces on board before offering price incentives to gas exploration and production companies in a bid to bring on stream 100 million cubic feet of flare gas per day (mmcfd) under a new proposed policy to defuse the looming energy crisis.




According to sources, the Ministry of Petroleum and Natural Resources has drawn up a draft of the flare gas policy, which will be tabled before the Council of Common Interests (CCI) – an inter-provincial body – in its upcoming meeting to seek consent of the provinces.

In the policy, the price of flare gas, to be sold to gas distributing companies, has been set in accordance with the wellhead gas price in the Petroleum Policy of 2012 with a premium of $0.25 per million British thermal units (mmbtu).

The wellhead gas price in the 2012 policy ranges between $6 and $8 per mmbtu.

According to the guidelines set out by the ministry in the flare gas policy, the price will vary from $6 to $8 per mmbtu depending on the zone where gas is produced with an incentive of $0.25 per unit.

Flare gas – a type of low-pressure gas – is currently wasted as it is burnt in the air during extraction from wells. The petroleum ministry is planning to utilise this energy source with the help of new technology, which will not only ease energy shortages but will also attract investment in the country.

"We have the potential to produce 100 mmcfd of flare gas, which could be consumed by fertiliser manufacturers, power plants and compressed natural gas (CNG) filling stations," an official told The Express Tribune.

Under a proposed plan, exploration companies will have the right to sell this gas through competitive bidding to ensure transparency.

State-owned oil and gas companies will be exempt from paying production bonus and undertaking social welfare programmes for local communities based on the production of flare gas.

They will also be eligible to sell gas to third parties, other than Sui gas companies, to whom the producers are bound to sell all natural gas.

Every operating company will have to take prior approval of the government before entering into a gas sale and purchase agreement with selected buyers. A proper metering system for the sale of gas will be installed and allocation will be made on the basis of flow rates supported by a third-party certification.

Gas price of the applicable policy and petroleum concession agreement (PCA) will be used for determining the windfall levy. Income tax and royalty will be paid as per applicable PCA provisions. Obligation of leases as indicated in the draft policy of 2012 will be applicable.

Windfall levy will be applicable to the difference between the PCA price and third-party sale price and 50% levy will be deposited with the government.

Published in The Express Tribune, August 15th, 2014.

Like Business on Facebook, follow @TribuneBiz on Twitter to stay informed and join in the conversation.