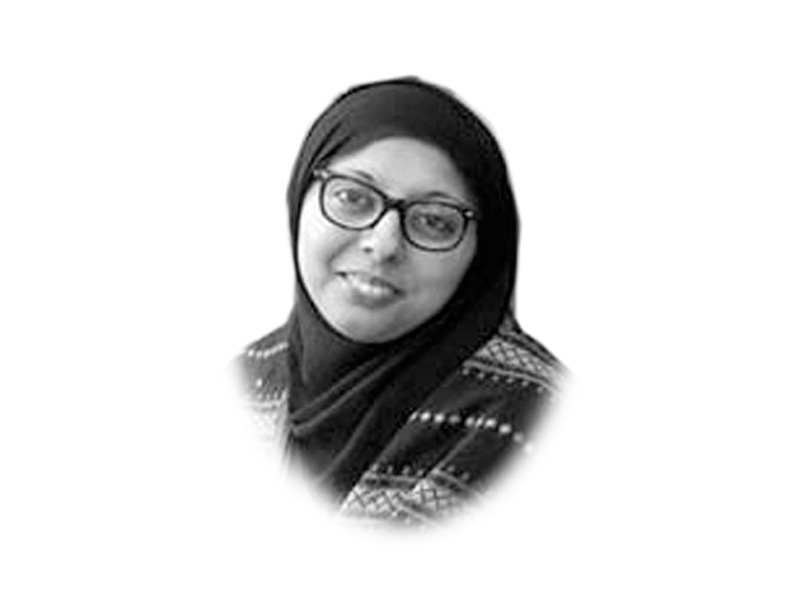 ---
My existence has been wrought by a perpetual state of identity crisis that reaches its pinnacle on August 14 every year. Before the green flags flying at full mast on the flagpoles lining Karachi's Clifton beach, fluttering atop government buildings and state cars; the green fairy lights; the green paper banners speckled with crescents and stars — the patriotic spirit within me is pervaded with guilt that stems from a cloistered, well-hidden shard of my soul that struggles to identify with Pakistan, that yearns for family and loved ones that have been wrenched apart by a border, which has broken and battered the hearts of many.

My family identifies themselves as speakers of Urdu, natives of Lucknow. Its choice of identity tends to raise eyebrows within our parochial society and sends muffled whispers rippling through crowds. What throws me into a bigger conundrum — and is perhaps, the root cause of my state of disarray — is my mother's cancelled Indian passport. Born and bred in Mumbai, she married my father — a Pakistani — in 1990 and moved to Karachi where she surrendered her Indian citizenship once I was born in 1994.

Our preference for an identity that binds us to our Indian roots is primarily associated with the fact that unlike most Indian families that migrated to Pakistan at or post-Partition, my family voluntarily chose not to. And although my great-grandfather, Chaudhry Azimuddin Ashraf of Barabanki, was closely associated with Maulana Abdul Bari of Firangi Mahal, who had ties with the Muslim League, the need to migrate to Pakistan never arose, primarily because, in the words of my paternal grandmother, "We were content and prosperous. Migrating to Pakistan only meant losing all our land, wealth and prestige and starting all over again on a blank slate."

More than three-quarters of my extended family resides in India and the rest are abroad. We travel to India almost every year and struggle our way through the prolonged and tedious visa process for Pakistanis. In 2003, we endured a nine-hour transit in Dubai with a three-month-old in tow, as direct flights between India and Pakistan had been cancelled and our only option was to travel to Delhi via Dubai — a two-hour flight elongated and brutally stretched into a 24-hour journey. Since the age of three, I have watched my mother painstakingly fill out Indian visa forms every year. And year after year, she faces the challenges and invisible barriers that make travelling to the country where she was born and bred, an urge in despair. I have seen her dejection when she talks about her severed mobility to where her twin and younger sisters live and meet often and miss her as much as she misses them, and to where her aging mother resides alone in a palatial home where once peals of melodious laughter filled the summer air and now, emptiness sinks into nooks and corners — the tormenting consequence of distance.

For my family, the border between India and Pakistan has borne nothing but tears and heartaches. Our identity as Pakistanis has been an impediment to family unions and our choice to identify ourselves as speakers of Urdu and natives of Lucknow — holding on to the fraying strings that represent our past, almost refusing to come to terms with reality — is an element of insignificant consequence.

Published in The Express Tribune, August 15th, 2014.

Like Opinion & Editorial on Facebook, follow @ETOpEd on Twitter to receive all updates on all our daily pieces.