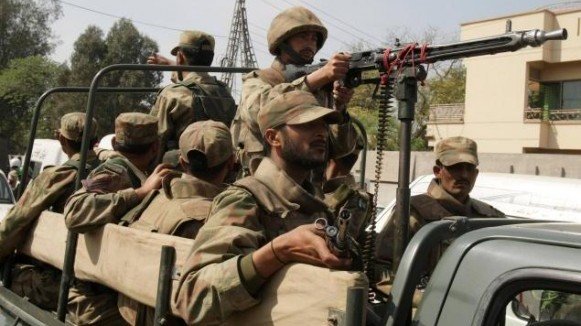 ---
ORAKZAI:
During an ongoing operation against militants, 8 militants have been killed in Orakzai agency, while 2 have been killed in Swat during clashes with the security forces.
Clashes erupted between the militants and the security forces in Saghra area of Orakzai agency.
Meanwhile, 2 militants have been killed, including commander Ehsaan alias Abu Jandal in clashes with security forces in Qambar area of Swat.
After successfully completing the military operation against the militants in Swat, the forces launched an operation in Orakzi Agency in March.
None of the security forces have been reported dead or injured in both the clashes.
COMMENTS
Comments are moderated and generally will be posted if they are on-topic and not abusive.
For more information, please see our Comments FAQ