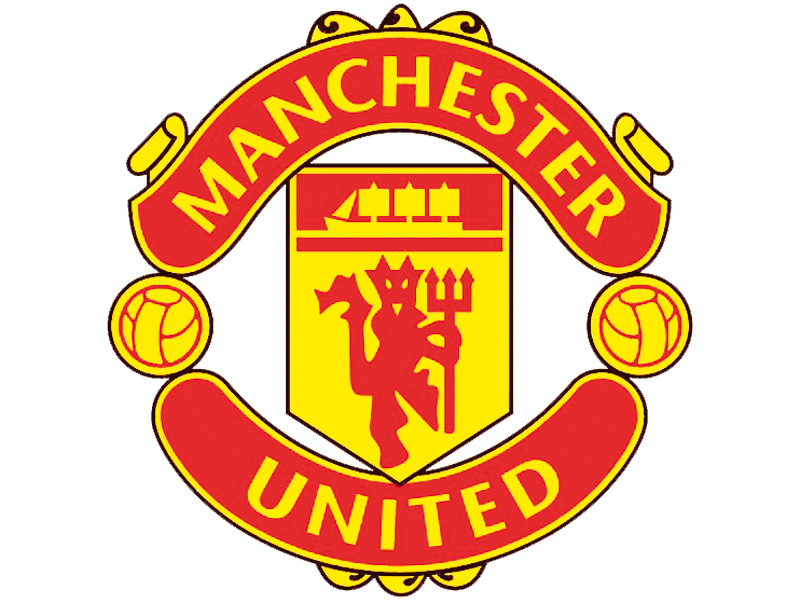 ---


It was just over a year ago that Manchester United were crowned champions of England and not long after, Sir Alex Ferguson announced his retirement; a lot has changed since then.




What followed was a disastrous season under David Moyes – Ferguson's successor, chosen by the Scotsman himself – as United recorded their lowest ever Premier League finish, missing out on Europe for the first time since the league's revamping.

Moyes has been replaced by Louis van Gaal and there is an air of expectation around Old Trafford once more, so much so that the United faithful believe that their team can reclaim the league back from their neighbours.

However, despite Van Gaal's pedigree and positive pre-season results, there is little to suggest that United are back to challenging for honours.

Unable to attract the best

The club's executive vice-chairman, Ed Woodward, recently claimed that United have enough money to break the transfer record. His words have excited quite a few fans, but it would be wise to take them with a pinch of salt, especially considering Woodward's part in the debacle of last year's transfer window.

Players like Cesc Fabregas and Thiago Alcantara were constantly linked to a move to Old Trafford, but it was Marouane Fellaini who was ultimately signed as a last-second panic buy. United were no longer able to attract the best, as few world-class players were willing to work under Moyes.

The situation does not seem to have changed much, even though the reasons have. Van Gaal's track record means that not many will be reluctant to work under the eccentric Dutchman but for all their money and confidence, United do not have the lure of the Champions League to attract the best players.

Only Luke Shaw and Ander Herrera – promising players but hardly statement signings – have been brought in as the squad's experience has been drastically diminished by the exits of Rio Ferdinand, Nemanja Vidic and Patrice Evra.

A plethora of players have been linked – Arturo Vidal, Thomas Vermaelen, Paul Pogba, Mats Hummels, Toni Kroos and Angel di Maria to name a few – but they have all turned down United for one reason or the other.

The most damning of them all was perhaps Vermaelen's snub. Van Gaal was confident that Vermaelen would be the second Arsenal captain in three years to join United, but it was not the case as he instead opted for Barcelona; despite United offering more money to both club and player. This has been a wakeup call for the Dutchman as he now realises that United are no longer the club they were when Ferguson was at the helm.

Not all hope is lost though. The Red Devils may still get lucky as Di Maria's talks with PSG have broken down, leaving United in the clear to sign the attacker. It would have been inconceivable for a player to choose a club in the French league – regardless of its spending power – over Ferguson's United, but their fall from grace is a bitter pill that the club must swallow if they are to once again return to the top.

United need to put their pride aside and rekindle their interest in Di Maria; signing perhaps the best player for Real Madrid last season, the side that won the Champions League, may help United attract others.

Vidal's future is still up in the air, especially after Antonio Conte's departure, and United would do well to convince him to join a project that has failed to garner the same excitement from Europe's finest that it has from the fans.

With Johnny Evans, Chris Smalling and Phil Jones as the club's only senior centre-backs and documented problems in the middle of the park, it is vital that United sign at least one centre-back and midfielder before the transfer window slams shut.

At the moment, they seem entirely unable to do so and Di Maria's signing, arguably unneeded, may yet help attract the players that United do require.

A rested squad

Ironically, the biggest advantage that United's small squad will have next season is that they will not be playing in the Champions League; the precise reason that they are unable to add to their squad.

If Robin van Persie and Wayne Rooney – recently given the captain's armband – can stay fit throughout the season, then United fans will hope that Van Gaal can do a Brendan Rodgers and turn a small unfancied squad into title challengers by taking advantage of the added rest that their players get.

However, that seems to be a long shot and United's transfer activity needs to go into overdrive for them to be able to challenge for a Champions League spot this season, let alone the title. After all, for all his genius and talent, Van Gaal will only be confined to the sidelines; there is only so much that he can do from there.

Published in The Express Tribune, August 14th, 2014.

Like Sports on Facebook, follow @ETribuneSports on Twitter to stay informed and join in the conversation.