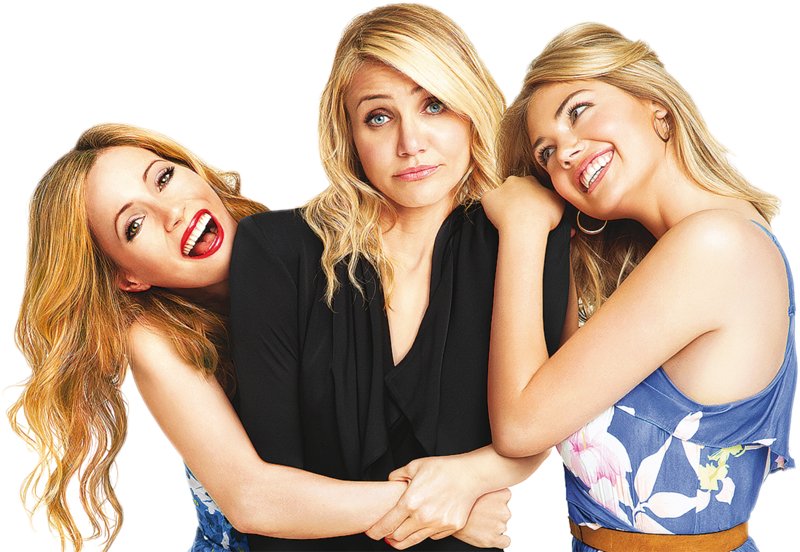 ---
The Other Woman might come as a disappointment for Cameron Diaz and Nikolaj Coster-Waldau (Jaime Lannister of Game of Thrones) fans since Bollywood films such as Love Ka The End and Ladies vs Ricky Bahl, focusing on the same vengeful women genre, appear to be better made. This romantic comedy with its trite plot ends up being more annoying than amusing.

The movie begins innocently enough featuring a tough commitment-phobic lawyer, Carly Whitten (Cameron Diaz), who is rather excited about introducing her new boyfriend Mark King (Nikolaj Coster-Waldau) to her father. When Mark cancels, she decides to surprise him at his home in Connecticut where she stumbles upon his wife Kate (Leslie Mann) forcing her to make a hasty retreat. This much is covered in the promo of the film as well. It is when the two discover Mark's third mistress, Amber (Kate Upton), that the story begins to unfold and the three join forces to exact revenge on Mark. And just when you hope that things are going to get a tad bit interesting, The Other Woman resorts to clichés such as the typical food poisoning act and other predictable antics, making the movie a tedious watch.

Diaz does not have a winning role to play either. Although she is funny with her one-liners and suave lawyer talk, it's her counterpart Mann who steals the show. Mann's naive and ridiculous humour actually makes you laugh out loud. From her comment "Is this one of those strip-o-grams?" when Diaz shows up at her house trying to open a window to when she tracks down Diaz, her slapstick humour is perhaps the only enjoyable bit.

Unfortunately, even the incredibly attractive Coster-Waldau is forgettable in his role as Mark. The fault mainly lies with the writer, Melissa Stack, who apart from the two leading ladies, fails to create a significant character for Mark. There is no real personality development which accounts for lazy writing. The fact that he suspects nothing also makes him appear incredibly foolish. The only pleasant surprise in the movie, however, is the short yet sweet role of co-star Taylor Kinney (from NBC's Chicago Fire) as Phil, Kate's brother. He goes on to become Diaz's love interest by being exactly what she isn't used to — honest and upfront.

Overall, The Other Woman is littered with stereotypes which make it very predictable. It even concludes on a low note with the women's final act being thoroughly disappointing. It's merely a movie with big names, including the bodacious Nicki Minaj, but has little else to its credit.

Rating: 3.5/5 

Ayesha Abdul Razzak is an aspiring filmmaker and enthusiastic photographer with a diploma in Mass Communication and a BA from Deakin University in Visual Arts. She tweets @Caffinolic

Published in The Express Tribune, Sunday Magazine, August 17th,  2014.