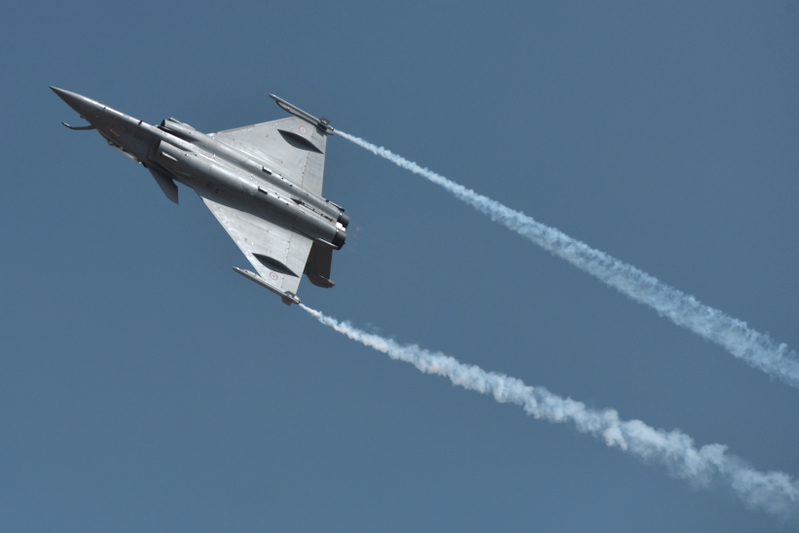 ---
NEW DELHI: India's Defence Minister Arun Jaitley said on Wednesday that talks to buy fighter jets from France's Dassault Aviation in a 2012 deal worth $12 billion are still underway but are complex.

India chose Dassault for "exclusive negotiations" for 126 Rafale jets, but successive deadlines to complete one of the world's biggest airline contracts have slipped by.

"Given the complexity of the procurement case, the process of negotiations with Dassault Aviation on various aspects of the commercial proposal and provisions of draft contract is on," Jaitley told parliament late Tuesday.

The cost of the deal was pegged at $12 billion but media reports have recently put it at around $15 billion.

Jaitley, named defence minister when the new right-wing government took power in May, was replying to a question in parliament about progress on the purchase.

India is in the midst of a $100-billion defence upgrade programme.

Military experts say India urgently needs the twin-engine multi-role fighters to maintain a combat edge against nuclear rival Pakistan, with which it has fought three wars. Indian military and armour is larger than Pakistan's.

The Rafale, which would replace India's Russian-made fleet of MiG-21 and MiG-27 planes, beat out bids from rivals such as Boeing and Lockheed Martin.

Jaitley told parliament that the United States has overtaken Russia as the largest arms supplier to India in the last three years, followed by France and Israel.

The new government has raised the foreign investment cap on India's defence industries to speed up modernisation of the military.

The production-sharing deal agreed by the previous Congress government would see Dassault supply 18 Rafales by 2015 in a "ready to fly" state.

The remaining 108 would be made by state-run Hindustan Aeronautics Ltd under technology transfer agreements with India, which is keen to boost homemade defence manufacturing.

In a boost for Dassault, the government last month said the deal complied fully with technology transfer requirements spelled out in the plane tender offer.
COMMENTS (9)
Comments are moderated and generally will be posted if they are on-topic and not abusive.
For more information, please see our Comments FAQ