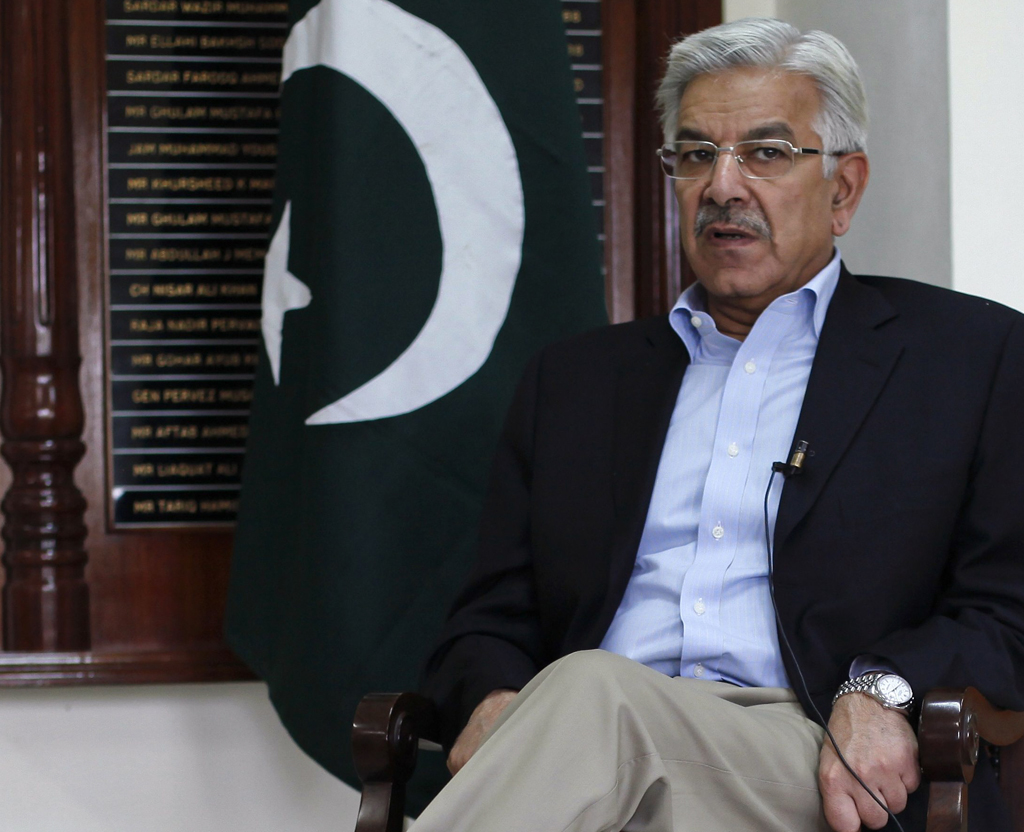 ---
NEW YORK: Defence Minister Khawaja Asif has dismissed the possibility of a military intervention in light of Pakistan Tehreek-e-Insaf's (PTI) 'Azadi' march and Pakistan Awami Tehreek's 'Inqilabi' march to the federal capital on August 14 to overthrow the incumbent government.

The defence minister said that the government and military have complete consensus and agreement on foreign policy and he does not "see any possibility of a military intervention".

In an interview with Bloomberg News, an American business news service, Asif said that the government's relations with the military were "cordial and fine".

"We still have four years to go," Asif said, adding "we have an agenda to complete".

The KSE 100 Index (KSE100) up 12 per cent this year, rose 0.8 per cent on Tuesday after its biggest retreat in five years a day earlier, the minsiter said.

Further, Oil & Gas Development Co, the biggest company by value, rose the most in three weeks after its steepest drop in three years yesterday.

Last night, Prime Minister Nawaz Sharif in his address to the nation requested the Supreme Court chief justice to form a three-member commission to probe Imran's rigging allegations. However, the PTI chief rejecting the PM's offer said that the commission would only be accepted after the PM resigns.

Further, Shaikh Mutahir Ahmed, chairman of the international relations department at the University of Karachi, told Bloomberg News by phone, "Imran Khan is getting desperate" adding that "he wants to create a fuss and get a chance to rule, but this won't be possible".