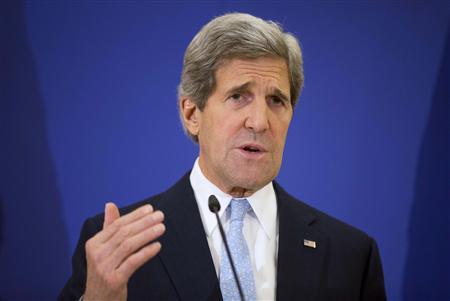 ---
HONIARA: US Secretary of State John Kerry on Wednesday said Washington was urgently assessing how to move civilians off a mountain in northern Iraq besieged by Islamic State (IS) militants.

Thousands of members of minority groups, including Yazidis and Christians, continue to face a major threat from the IS militant group amid a worsening humanitarian situation.

The UN said Tuesday that 20,000 to 30,000 people were still stranded on Sinjar Mountain, and UN minority rights expert Rita Izsak warned they face "a mass atrocity and potential genocide within days or hours".

The United States has been leading an increasingly international effort to deliver humanitarian assistance to those trapped in the Kurdish region, and Kerry said ways to evacuate people were being discussed.

"That is exactly what we are assessing," he said in the Solomon Islands capital Honiara, when asked about further humanitarian aid and how to get civilians off the mountain.

"We will make a very rapid and critical assessment because we understand it is urgent to try to move those people off the mountains."

After seizing the main northern city of Mosul in early June and sweeping through much of the Sunni heartland, militants launched another onslaught this month.

They attacked Christian, Yazidi, Turkmen and Shabak minorities west, north and east of Mosul, sparking a mass exodus.

The militants also attacked the large town of Sinjar, forcing thousands of mainly Yazidi civilians to hide on Mount Sinjar, where they found themselves trapped on the mountain in the searing summer heat with little to eat or drink.