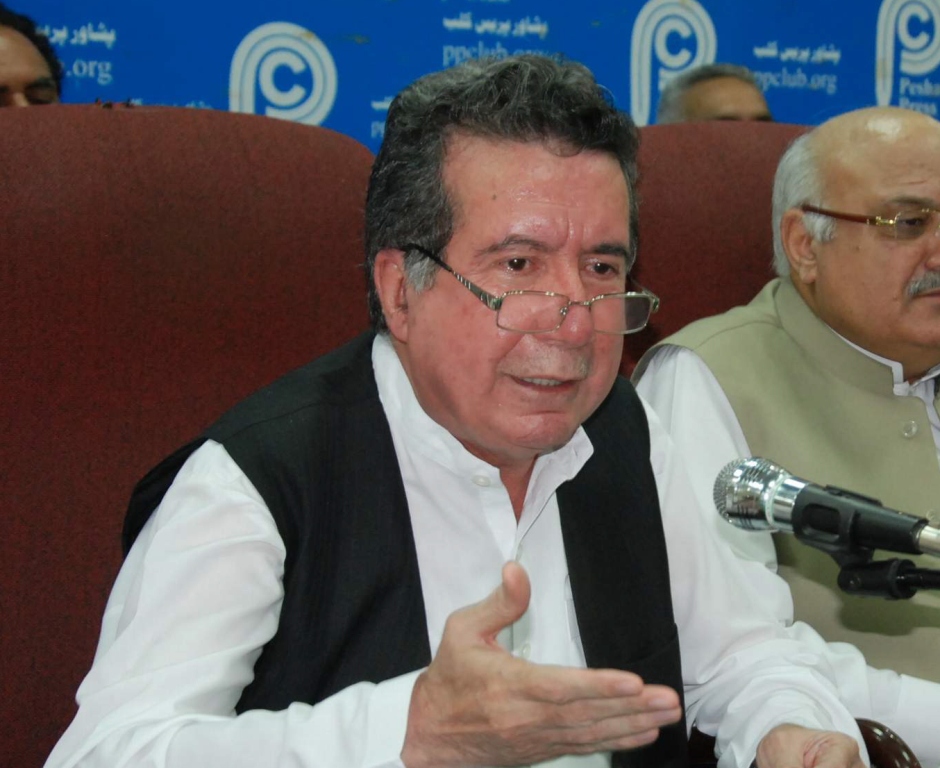 ---
ISLAMABAD: Pakistan Awami Party (ANP) Senator Afrasiab Khattak has raised the spectre of East Pakistan debacle while talking about the plight of the tens of thousands of tribesmen displaced by the ongoing military operation in North Waziristan Agency.

"Like the people of Bengal [erstwhile East Pakistan], the people of K-P can also demand a separate state if the government doesn't pay attention to their needs," Senator Khattak said on Tuesday while speaking on the floor of the upper house of parliament. He lamented that the current political turmoil was leading the federal and Khyber-Pakhtunkhwa governments to ignore the plight of the internally displaced people (IDPs).

Khattak requested the PML-N government to address the grievances of the IDPs as the situation in Mirali and Miramshah, two main towns of North Waziristan, is no different from the massacre in Gaza. He said Pakistan's initial policy of discriminating between good and bad Taliban was problematic and the authorities have still not adopted a serious approach to cracking down on militant outfits.

He said China has gradually become more concerned about our anti-terror policy and could create problems if it decides to take action against Pakistan. "If our relations with China also fall apart, we will find ourselves in a quandary," he added.

Furthermore, Khattak criticised the government for invoking Article 245 as it became unnecessary after the Pakistan Protection Act was enforced.

Earlier speaking on the political turmoil, PPP Senator Rehman Malik offered that former president Asif Zardari could assist the government in handling the current political situation. "He can resolve the issue in the same way as he did during his party's five-year rule," Malik said.

He claimed that the government should only allow the PTI chief to hold the Azadi march if it is conducted peacefully. "There should be a dialogue among all the parties involved and a give-and-take formula should be adopted," he added.

Before the Senate session was adjourned until August 18, the lawmakers also deliberated the motion tabled by PPP Senator Raza Rabbani against the government's decision to invoke Article 245 in Islamabad.

Published in The Express Tribune, August 13th,2014.
COMMENTS (5)
Comments are moderated and generally will be posted if they are on-topic and not abusive.
For more information, please see our Comments FAQ