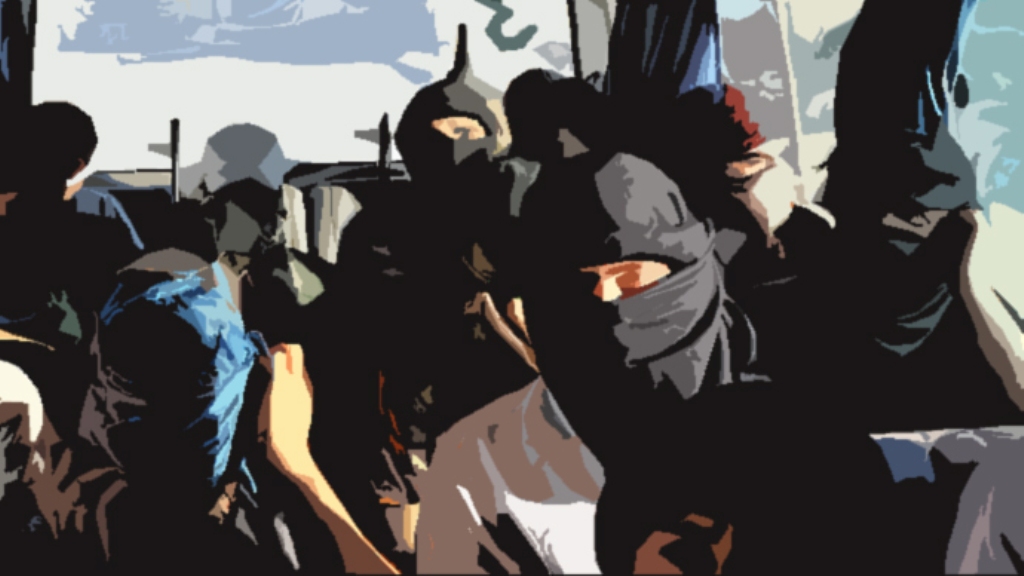 ---
KARACHI: Two militants of the Ahrarul Hind, a splinter group of the Tehreek-e-Taliban Pakistan (TTP), who are believed to be involved in the Jinnah International Airport attack, were killed in an alleged encounter with the Crime Investigation Department (CID) on Tuesday.

The shoot-out took place at Janjal Goth in Sohrab Goth area early on Tuesday. The CID conducted a raid at the militants' hideout, during which they faced resistance. Another contingent of paramilitary soldiers was summoned at the site. After a brief exchange of fire, the CID killed two of the militants. However, one of their comrades managed to escape under the cover of fire.




The bodies were taken to Abbasi Shaheed Hospital where the suspects were identified as Saqib and Shah Hussain. A senior CID official told The Express Tribune that the deceased belonged to the banned Ahrarul Hind, a break away faction of the TTP.

"This group was in constant contact with the Islamic Movement of Uzbekistan (IMU) and other terrorist outfits," said a senior CID officer requesting anonymity. "We, along with the other [law enforcement] agencies, were constantly trying to trace them after a phone call was intercepted immediately after the Karachi airport attack. The members of the Ahrarul Hind asked the IMU about the attack, saying that 'the television channels are airing the good news'."

At least 39 people, including the 10 attackers, were killed in the deadly assault at the airport. The IMU, while claiming responsibility for the attack a day later, had posted a statement and photographs of the 10 fighters who allegedly carried out the attack on June 9. According to them, the reason behind the attack was the night raids in Waziristan conducted by the Pakistan Army.

According to the CID officer, the group was also involved in various cases of terrorism, particularly indulging in extortion for their organisation and sending the money to their ameer (chief) in Waziristan. Further investigations are under way.

Lyari raid

Separately, the Rangers conducted a raid on the hideouts of banned outfits in Daryabad, Lyari, on Monday night. The raid was conducted on the basis of information provided by intelligence reports.

According to the Rangers spokesperson, the alleged terrorists opened fire at the Rangers, who retaliated and killed the 'notorious' terrorist, Nadir aka Mullah Nadir. The deceased was allegedly involved in nine cases of sectarian killings and other terrorist activities, drug trafficking and kidnapping. Weapons were also recovered from his possession.

Published in The Express Tribune, August 13th, 2014.