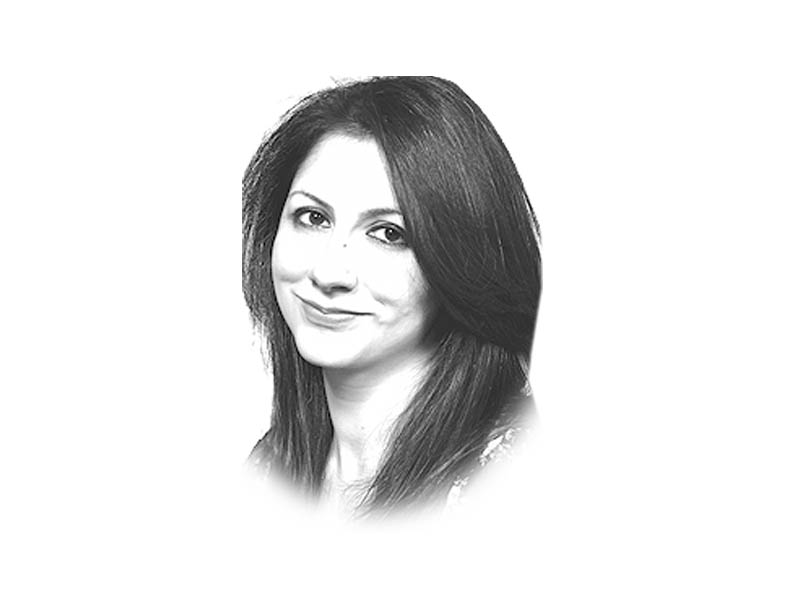 ---
The Rt Hon Baroness Sayeeda Warsi is making waves for her dramatic resignation as senior cabinet minister in the UK government. I first met Warsi a decade ago as part of a documentary team from Islamabad (we were filming After The Bradford Boil for ITV Yorkshire).

Culture Shock

It was my first trip to Britain beyond the tiny, Knightsbridge-centric London-bubble that metropolitan Pakistanis tend to frequent in our sojourns to England. As a result, I experienced unfamiliar tremors of (sub)-culture shock. Parts of Yorkshire were stunning Bronte country — rolling green fields, idyllic streets. The rest, it seemed, was stuck in an immigrant time warp, particularly, Bradford(istan).

I described my experience at the time for The Friday Times: "Women in niqab jogging with their friends, bearded maulanas playing tennis in knee-length shorts … adolescent girls in shalwar-kameez sharply swearing at desi boys in urban sportswear endeavouring to chat them up."

Sayeeda the Strong

For one of the episodes, our team was invited to lunch with the Warsis in Dewsbury, Yorkshire, as part of our interview with the promising young solicitor. We first arrived at Warsi's home that she shared with her husband at the time. Her adorable daughter Aamna, then about six-year-old, had just returned home from a Quran class, wearing a miniature hijab with her school skirt.

We then drove to her parents' home nearby, where Warsi's mother, father, four sisters, their spouses and children had collected. Lunch was a relaxed, plentiful meal — warm, modest and unpretentious. My colleague Haroon recalls, "I remember it being on the terrace and quite a spread. Sayeeda and all her sisters seemed to be pursuing active professional careers, successfully balanced with the best hospitality and generosity as mothers, daughters, wives and hosts."

Interviewing Warsi was a memorable experience. She was a petite powerhouse, even in that little room in the little house in the little northern town where the interview was conducted. She cited laws, human rights, women's rights, minorities' rights; and described them with the dexterity of a professor or, rather, a solicitor. She spoke about her humble, hardworking upbringing and remained poised throughout, even when she was asked to repeatedly walk around her house with her child for B-roll footage.

Style File

I can recall Warsi's explanation (off-and-on camera) of the concept of hijab and burqas as if it were yesterday. She'd said that she'd don a burqa when visiting her ancestral village in Pakistan. In Britain, she said, she dressed in suits for court.

The whole point of hijab, according to her, was to blend in rather than attract attention by standing out. A burqa among a sea of suits and vice versa wasn't hijab in her book.

It seemed so simple the way she explained it. It made sense to me, though possibly not to the narrow-minded men who were to pelt her with eggs during a community visit years later for not being veiled ("idiots," she reportedly called them and continued her walk).

Years later, I noticed — at her Marie Claire UK photoshoot for a Power Players cover story — that her calves had conveniently been concealed. Hmmm.

Since then, she seems to have discarded her travel burqas for contemporary Pakistani cotton-lawn outfits and appears to prefer ladylike prom dresses with opaque tights along with pantsuits.

Bridging the gap

Our documentary was about building bridges between white and ethnic Asian communities, and Warsi was one of several prominent Asians interviewed.

She has certainly built bridges of her own since then, holding her own among white male upper-class Oxbridge alums. She may have lost an election, but she won a co-chair position of the Conservative party. And she managed to achieve all this during a divorce, remarriage and giving birth to a horde of children (five in all!).

Today, she's the Tory symbol of diversity and the female gender, and still had the gall to resign for her political beliefs.

Published in The Express Tribune, August 13th, 2014.

Like Opinion & Editorial on Facebook, follow @ETOpEd on Twitter to receive all updates on all our daily pieces.