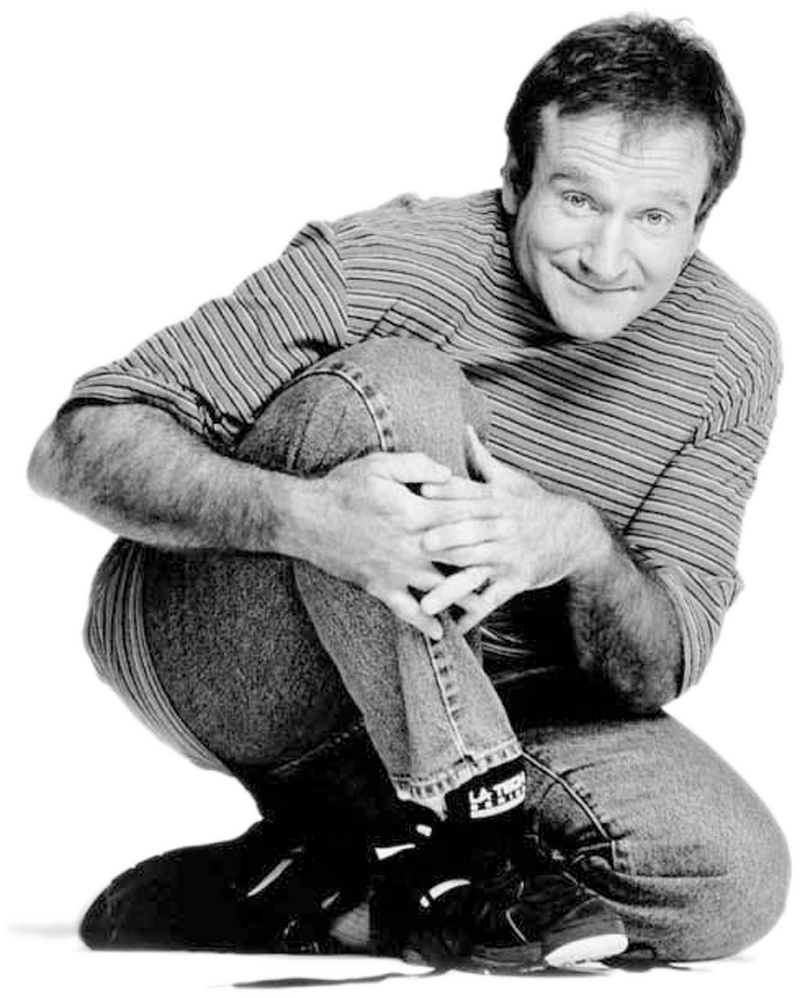 ---
KARACHI:

The happiest man on reel succumbed to the sad resolution of every real-life story. Hollywood actor Robin Williams, 63, died of suspected suicide on August 11 at his home in North California. The artiste who made us laugh and cry with masterpieces such as Dead Poets Society (1989), Jumanji (1995) and The Birdcage (1996), has left an indelible mark on the performing arts industry at large. 


Dr Framji Minwalla, Chair of the Department of Social Sciences and Liberal Arts at the Institute of Business Administration, shares that Williams began his career doing stand-up comedy at clubs around New York City while he was a student at Juilliard School. He became a household name after being cast as Mork in the hit television show Mork and Mindy.




"I remember watching the show when I was in high school and thinking that, this is a guy who is not afraid to make himself look like an idiot. The kinds of slapstick he performed... it seemed almost miraculous," Minwalla tells The Express Tribune.

"He was the consummate clown, reminiscent of the Renaissance Italian improvisational comedy. He did things on TV that many actors wouldn't even dream of doing – larger than life where they were small, and artificial and goofy where they were realistic and sedate."

Veteran actor Rahat Kazmi, who is also a senior faculty member at the National Academy of Performing Arts, has always been in awe of William's contribution to the performing arts. He believes that the late actor achieved what nobody could have in a lifetime.

"Nobody learns from anybody. Nobody even learns from themselves. Nobody becomes wiser. But people like him leave behind the idea that excellence is achievable," says Kazmi. "In every age, there are a few who bring new ideas to the field; Williams was one of them. Hence, his presence was significant," he elaborates.




As a teacher of theatre and acting, Kazmi recommends films including The Birdcage and Dead Poets Society to his students. Minwalla, on the other hand, is a fan of The Fisher King (1991) and Hook (1991) due to the intense commitment with which Williams musters the two polarised characters.

"When Williams performs, you can see an intelligence at work; an intelligence tapped into his emotional life. His was a kind of raw talent that made every part of him available to the roles he played. This kind of acting is rare," says Minwalla.

Actor Adnan Siddiqui feels that Williams' masterful acting and career trajectory are lessons for artistes across the world. "An actor's biggest fear is his downfall and mostly, they don't accept their downfall, but Williams never saw that. He was still getting offers and doing a tremendous job with every role that was coming his way," he comments, adding that, "For me, he comes in the league of legends such as Jack Nicholson. He has left a vacuum, which can never be filled."

Williams may have met his untimely demise, but the charisma of his characters will continue to catalyse inquisitive minds and inspire craftsmen. As Minwalla suggests, a lesson that upcoming actors can learn from him is: "Act with your whole body, your whole mind and every emotion you have. The fuller the performance, the more intelligent it will be and so, the more complex the audience's experience. He will be hugely missed."

Additional reporting by Saadia Qamar.

Published in The Express Tribune, August 13th, 2014.

Like Life & Style on Facebook, follow @ETLifeandStyle on Twitter for the latest in fashion, gossip and entertainment.