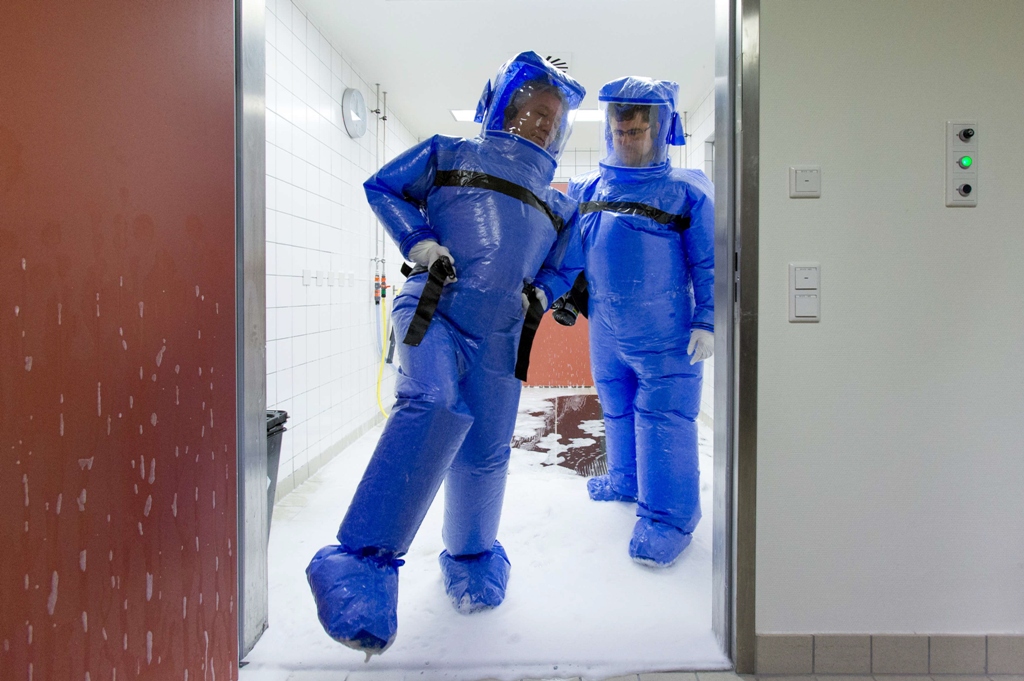 ---
GENEVA/ LONDON: It is ethical to offer unproven drugs or vaccines to people infected or at risk in West Africa's deadly Ebola outbreak, a World Health Organisation (WHO) panel of medical ethics experts ruled on Tuesday, but cautioned supplies will be limited.

The panel said any provision of experimental Ebola medicines would require "informed consent, freedom of choice, confidentiality, respect for the person, preservation of dignity and involvement of the community".

The drugs should also be properly tested in the best possible clinical trials, it said.

The West Africa Ebola virus epidemic - the world's largest and most deadly so far - has killed at least 1,013 of the more than 1,848 people it has infected in Guinea, Liberia, Sierra Leone and Nigeria.

The WHO has declared it an international health emergency.

"Ebola outbreaks can be contained using available interventions like early detection and isolation, contact tracing and monitoring, and adherence to rigorous procedures of infection control," the panel said.

"However, a specific treatment or vaccine would be a potent asset to counter the virus."

The ethics panel met to discuss whether various experimental drugs and vaccines being developed for Ebola might be used in the outbreak, despite not having been fully tested or licensed.

"A number of interventions have been through the laboratory and animal study phases of development," it said in a statement issued by the WHO.

It said it was likely that so-called "first in man" trials - the first tests of a drug in humans - would be conducted over the next two to four months, but cautioned that even after that and if the trials proved successful, supplies would be limited.

"It is ... likely that the number of doses available for further study and/or deployment from end 2014 onwards will remain insufficient to meet demand," the statement said.

The ethics meeting was called after experimental Ebola drug ZMapp, made by US biotech company Mapp Biopharmaceutical, was given to two American health workers infected with Ebola in Liberia.

Drugs scarce

The scarce experimental drug, of which a WHO spokesperson said only 12 doses had been made, was due to be given to two Liberian doctors after US authorities approved its export, Monrovia's information minister said on Tuesday.

This would be the first time the treatment has been used on Africans. A 75-year-old priest in Spain who also received ZMapp has since died. He contracted Ebola in Liberia.

"In the particular circumstances of this outbreak, and provided certain conditions are met, the panel reached consensus that it is ethical to offer unproven interventions with as yet unknown efficacy and adverse effects, as potential treatment or prevention," the panel's statement said.

There are no licensed treatments or vaccines for Ebola. As well as Mapp, several other biotech companies and research teams have been working on potential drugs.

Companies with possible treatments include Tekmira Pharmaceuticals, Biocryst Pharmaceuticals and Siga Technologies.

GlaxoSmithKline and US scientists at the National Institute of Allergy and Infectious Diseases hope to start a clinical trial of an experimental Ebola vaccine as soon as next month, after promising test results in primates.

It would normally take many years to move such a vaccine through three phases of clinical testing but some officials have suggested emergency procedures could be put in place to make it available in 2015, assuming it works in the early test phase.

Another experimental vaccine from Johnson & Johnson's Crucell unit should enter Phase I clinical trials in late 2015 or early 2016, while Profectus Biosciences is also working with US scientists on another preclinical vaccine.