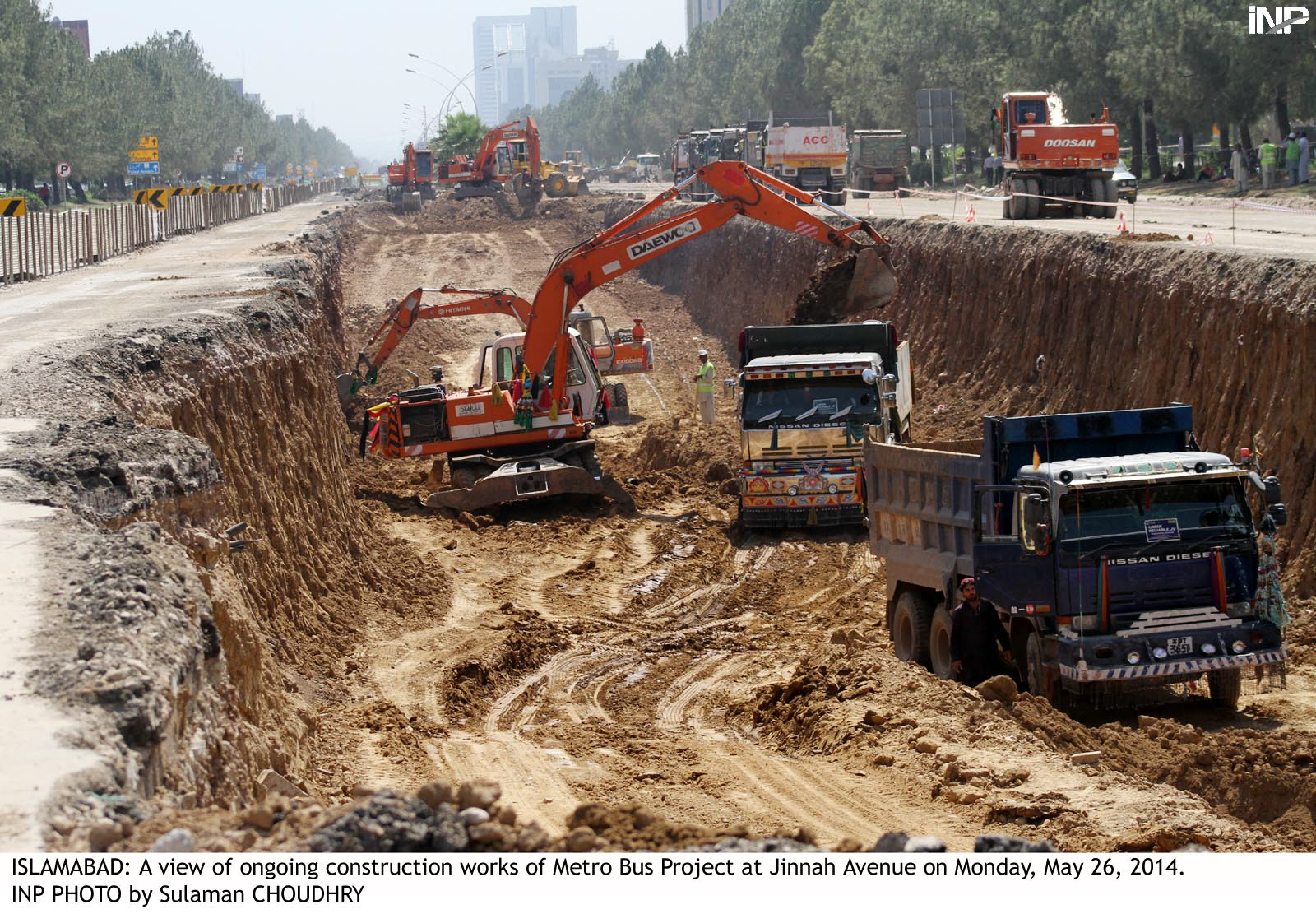 ---
RAWALPINDI: Two construction workers were killed and three others were injured on Tuesday while working on the metro bus project in Rawalpindi, Express News reported.

The incident took place near Peshawar Mor where workers were digging a road for the construction of the project. However, the exact details of the incident have not been ascertained as of yet.

Rescue teams managed to save three workers, one of whom is reportedly in critical condition. The injured have been taken to a local hospital for medical treatment.

Punjab Chief Minister Shahbaz Sharif inaugurated the Rawalpindi-Islamabad Metro Bus Project in March this year. The project is expected supposed to complete in March 2015.