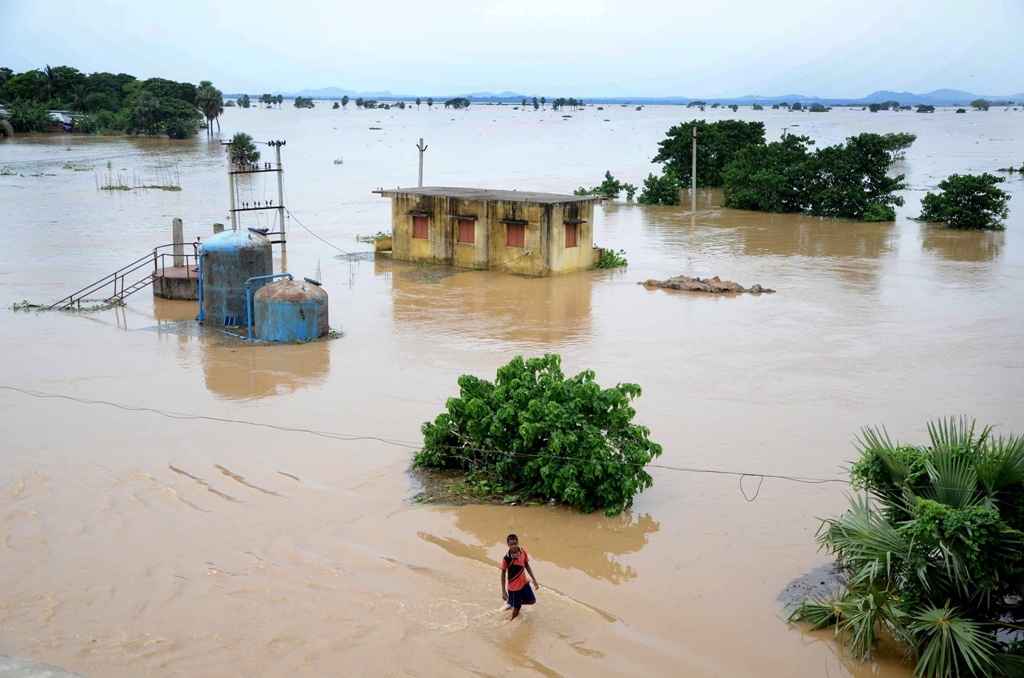 ---
NEW DELHI: Flooding in eastern India has killed 45 people and displaced more than 300,000 in the past week, a senior official said Monday, adding that water levels were now gradually receding.

Residents have been sheltering in relief centres in Orissa since being evacuated from their homes when torrential monsoon rains flooded rivers in mainly northern districts of the state.

"As of today, 300 to 400 villages are still marooned with a population of about 310,000 (evacuated people) affected," said Pravat Ranjan Mohapatra, state deputy relief commissioner.

Mohapatra said 45 lives have been lost since the flooding hit last week, with 3.3 million people in total affected.

"The IMD (India Meteorological Department) is predicting good weather for the next few weeks. So we hope things will go back to normal in a day or two," he told AFP by phone from the state capital Bhubaneswar.

Photos and television footage have shown parents and children crammed into trucks as they flee flooded homes and villages. Some, clutching belongings, are seen wading through thigh-deep water to safety, while others are huddled under makeshift tents on roadsides.

The hardest-hit regions have been around the Mahanadi and Baitarani rivers which started to burst their banks last Tuesday.

Torrential rains claimed as many as 48 lives last October in Orissa, just a month after a killer storm slammed into the coast -- leaving 18 dead and destroying large tracts of farmland.

The strength of the annual June-September downpour is vital to hundreds of millions of Indian farmers and to economic growth. Asia's third-largest economy gets 80% of its annual rainfall during the monsoon season.