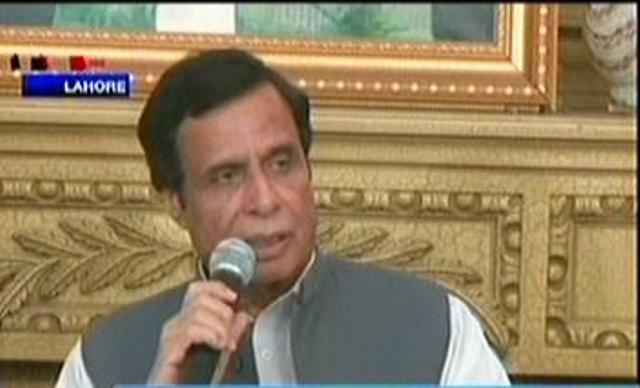 ---
LAHORE: Pakistan Muslim League-Quaid Punjab president Chaudhry Pervez Elahi said on Monday that the ruling Pakistan Muslim League-Nawaz government is pushing the country towards civil war.

Talking to the media in Lahore, Elahi said that he has learnt that the incumbent government has ordered that the caravans of workers joining Pakistan Awami Tehreek's (PAT) 'revolutionary' march and Pakistan Tehreek-e-Insaf's (PTI) 'Azadi' march should be stopped or fired at.

Labelling Prime Minister Nawaz Sharif and his brother, Punjab Chief Minister Shahbaz Sharif "civilian dictators", Elahi urged the public to step out and join the marches on August 14 to overthrow the government.

"We will not allow civilian dictators to remain in power," he said.

Further, Elahi read out a letter he has written to Inspector General (IG) Punjab and Punjab chief secretary holding the IG and DPO Gujrat responsible for the violence on August 8.

Elahi said the Punjab chief secretary was bypassed and DPO Gujrat was given direct orders to fire at PAT supporters during the clashes that broke out between police and PAT supporters.

Last night, PAT chief Dr Tahirul Qadri announced that he will be leading a 'revolutionary' march side by side with PTI's 'Azadi' march on August 14 to the federal capital.
COMMENTS (6)
Comments are moderated and generally will be posted if they are on-topic and not abusive.
For more information, please see our Comments FAQ