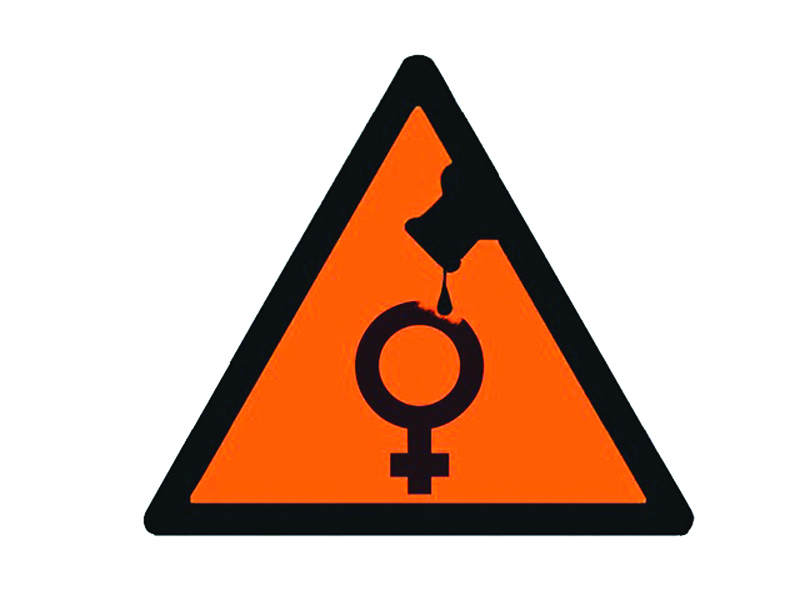 ---
ISLAMABAD: Acid Survivors Foundation (ASF) Chairperson Valarie Khan told The Express Tribune that there has been an increasing in acid attacks reported over the past few years.

According to Khan, a total of 130 acid attack cases were reported in 2012, 143 in 2013 and 137 so far in 2014. She said that, while the increase is alarming, it was also expected as the crime had been underreported in the past.

"When you sensitise people and especially law enforcement, you break the silence and people speak up. Such an act needs a voice," Khan said.

She said that the present Criminal Law Amendment (Act 25) in the Hurts Act in PPC was a very positive first step that had already shown results.

The minimum punishment under the present law is 14 years to lifetime imprisonment. Presently most criminals are serving sentences of five to ten years.

In 2013, 35 per cent cases were prosecuted, while in 2014 a total of 55 per cent cases were prosecuted. The remaining 45 per cent remain without FIRs and have no access to justice, face issues with the trial process and investigation. Vast majority are from lower income groups and cannot afford rehabilitation after the attack which is essential, crucial and critical.

Khan said that the Poison Act which was aimed at preventing sale of acid in market remained absolutely obsolete and was not implemented at all. "Acid is sold without any proof of identifications to just anyone," she said.

"It is a human catastrophe. These victims suffer from psychological, physical and social trauma and are deprived of economic opportunities," said Khan. "Acid attacks usually come after a series of other physical abuse," she added.

Khan said NGOs could not act as a substitute for the state. She said that a legal framework was being developed for Comprehensive Acid and Burn Crime 2014. The bill is currently lying in the Punjab Cabinet while Sindh, the National Assembly, the Law Ministry and the KP Commission for Status of Women are working on it.

About other projects, Khan said that the completion of the Nishtar Hospital project in Multan — a collaboration between the Punjab government and the Italian government — which committed to facilitate acid victims with 50 beds, has been delayed by almost a year.

Published in The Express Tribune, August 11th,2014.

 
COMMENTS
Comments are moderated and generally will be posted if they are on-topic and not abusive.
For more information, please see our Comments FAQ