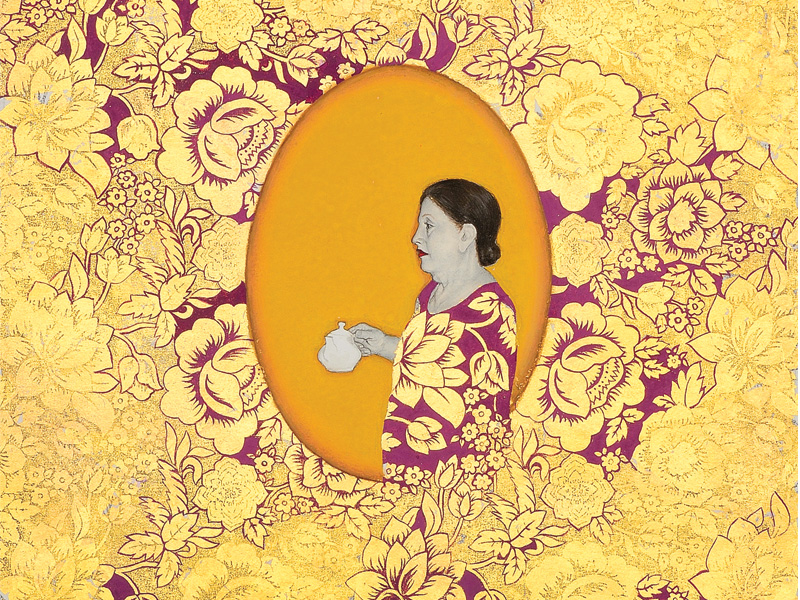 ---
ISLAMABAD: The encapsulating 'A-Visible' art exhibition, which went on display at Satrang Art Gallery Saturday evening, is an exquisite collection of mixed media paintings, miniatures and sculptures by artists Amna Ilyas, Maha Ahmed and Heera Khan.

Ahmed uses dry brush on burnished paper and subtle tones to create a mysteriously haunting image of how she defines insurgency in Pakistan. The clean space highlights dimensional windows of a building covered with black cloth and paper to cover glass on doors and windows symbolising protection from external harm and interference.

"I make an effort to talk about how we choose to ignore and stay indifferent to these daily injustices that we go through in the name of security," she said.

In her statement, Ahmed talks about the impact of growing up in an insecure country and how her experiences have had a tremendous influence on her work. "Pakistanis today hide under this false pretense of safety, which ubiquitously paralyses our ability to distinguish security and insecurity," she said.

Khan, the artist from Lahore, takes her inspiration from another clique of society that seems to be oblivious to its surroundings. Using vibrant shades and energetic bright tones, she creates an image of a woman holding a cup of tea displaying a certain societal class.

"Growing up in the provincial metropolis of Lahore, a modern and happening city, one invariably comes across a certain segment of society that is highly status conscious," she said.

In her statement, she speaks about her social experiment of making her way to the elite cliques, social calendars and fashion houses.  "I am struck by the constraints of this society that apparently enjoys a luxurious lifestyle yet seems so remote from basic sources of pleasure - a society that has encased itself in a lifestyle that is a mere bubble and and distant from reality," she said.

"The emphasis on bright colours, patterns and different postures in my work is an expression of amusement and empathy that is invoked in me and lends a dimension of humour in my work," she said.

Ilyas uses perplexities to amplify the 'plastic'. While creating pages with writings on them, she creates a spectacular piece of art. These works also coincide with childhood learning and schooling aspect of our lives, says the artist, adding that the empty books cannot communicate except with the verbal noise (which surrounds us) that is no more an exercise in rhetoric.

In her statement, she explains that in her recent works, she has explored the aspect of language which takes a plunge into a philosophical debate over the existence of objects and the dynamics of visibility.

The curator of Satrang Gallery, Asma Khan, said, "The exhibition is about us, our sense of security as well as our intellectual concerns in the pursuit of knowledge and truth. Within their sophisticated and mature work, the artists' visuals achieve a vibrancy that envelopes the viewer."

Published in The Express Tribune, August 11th,2014.