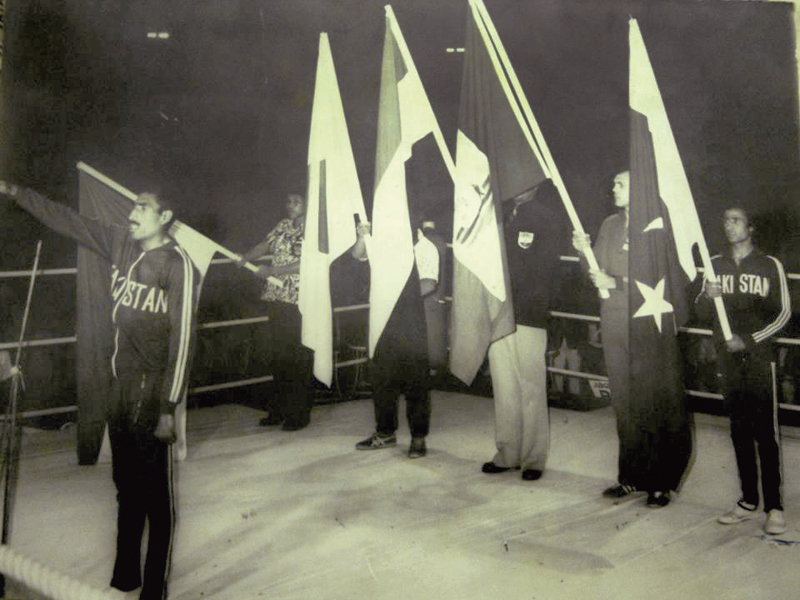 ---
PESHAWAR:



A boxing legend in his heyday, Lal Saeed Khan has requested the provincial government to reopen the boxing academy in Peshawar where he has offered to bring forward new talent for "the glory of Pakistan".




"The boxing academy in Peshawar has remained locked up for years without any activity," Saeed tells The Express Tribune. "If given the opportunity, I will gladly train new players at any level."

Living in a mud-house in Mamukhel, Peshawar, Saeed says all he needs now is an opportunity to serve his country. The long-time national boxing champion may have brought several international laurels home, but now is largely forgotten by his countrymen.

Lal Saeed Khan first learnt boxing from his father, who was a lance naik in the Pakistan Army.

A champ

Saeed started his boxing career in 1969, when he was trained by well-known coach Yaqoob Kamrani, who also arranged Saeed's fight with his brother Siddiqui Kamrani – a spar that Saeed says he still remembers clearly. Besides, the boxer has also been trained by United States coach Tom John.

"Both coaches helped me tremendously in polishing my skills," says Saeed. "That is what helped me retain my title as national champion for eight years."

Lal Saeed participated in many international tournaments over his career. One of his biggest successes was winning a gold medal while representing Pakistan at the Hilali Cup in Sri Lanka.

The former champ is currently training young talent at Qayyum Stadium Peshawar out of his love for the sport and to bring forward fresh blood. Saeed claims the director general of the K-P sports board has assured him that a boxing academy will be opened where he could train players.

A fighter's fight

"I think it will be a giant leap in improving the standard of the game in Pakistan," says Saeed. "I need no stipend, it will just make me happy if the sports board can utilise my services."

Of the many awards he has received in his life, the one Saeed says he was most honoured by was the Presidential Pride of Performance award given to him in 2010. "It was a great moment of my life," recalls the boxer, "along with the chief of naval staff giving me an award of outstanding performance back in 1974."

Lal Saeed worked as a training officer in the Pakistan Navy and was also made coach by the Pakistan Boxing Federation for a while, where he not only imparted training but also played an important role in organising the under-14 and under-16 games.

"There is a lot of talent hidden in K-P," says Saeed. "If proper facilities are provided, the people of the province will naturally excel at boxing."

His son Aman Saeed has also been a boxer for a short period of time. Although he was a very good sportsman, the proud father added, Aman gave up a career in the sport.

"After witnessing the rise and fall of my boxing career, and how easily forgotten sportsmen are by their government and people, not even one of my four children is ready to pursue boxing as an occupation," he adds.

Published in The Express Tribune, August 11th,2014. 
COMMENTS (2)
Comments are moderated and generally will be posted if they are on-topic and not abusive.
For more information, please see our Comments FAQ