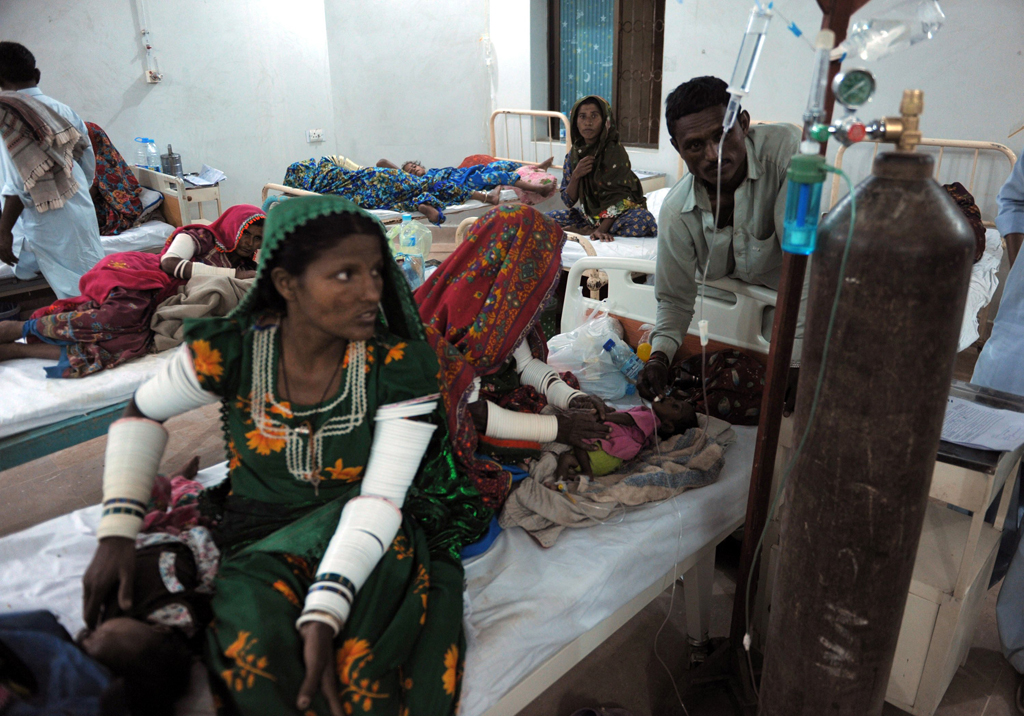 ---
The level of apathy and corruption in Pakistan has reached new, unprecedented heights if one looks at how the money given to officials in Tharparkar to help out the drought victims was spent. The government gave Rs50 million to Tharparkar's district health office to spend on rehabilitating drought victims and installing infrastructure to make sure deaths in such large numbers do not happen again. What the money was eventually used for was procuring new furniture for the health office and buying medicines that were never distributed to the district hospitals.

Gone are the days when corrupt officials were able to draw a line between where to line their pockets, and where to actually do some honest work and spend money to save precious lives. It seems that people in this country have transcended even this small courtesy and are now only concerned with lining their pockets. If the deaths of more than 150 people, mostly children, do not jolt the conscience of these officials, then there is little hope left for the country.

The money left over from purchasing sofas was spent on procuring medicines, but the Rs15.4 million worth of drugs never made their way to the hospitals of the area. According to the records seized by anti-corruption officials during a raid on Tharparkar's health office, the money allocated to various hospitals in the area was grossly misused. For example, the Diplo Hospital spent the money allocated to it on repairing ambulances while Civil Hospital, Mithi, spent the money on fuel, water tankers and uniforms for staff.

The needs of the hundreds of children, who were suffering from fatal malnutrition, were apparently not pressing enough for the money to have been utilised on improving nutrition, access to water and food for communities in remote areas. If the drought revisits again this year — which it most likely will since the government has failed to adopt any long-term strategy to resolve the crisis — we should expect deaths at a much larger scale.

Published in The Express Tribune, August 11th, 2014.

Like Opinion & Editorial on Facebook, follow @ETOpEd on Twitter to receive all updates on all our daily pieces.