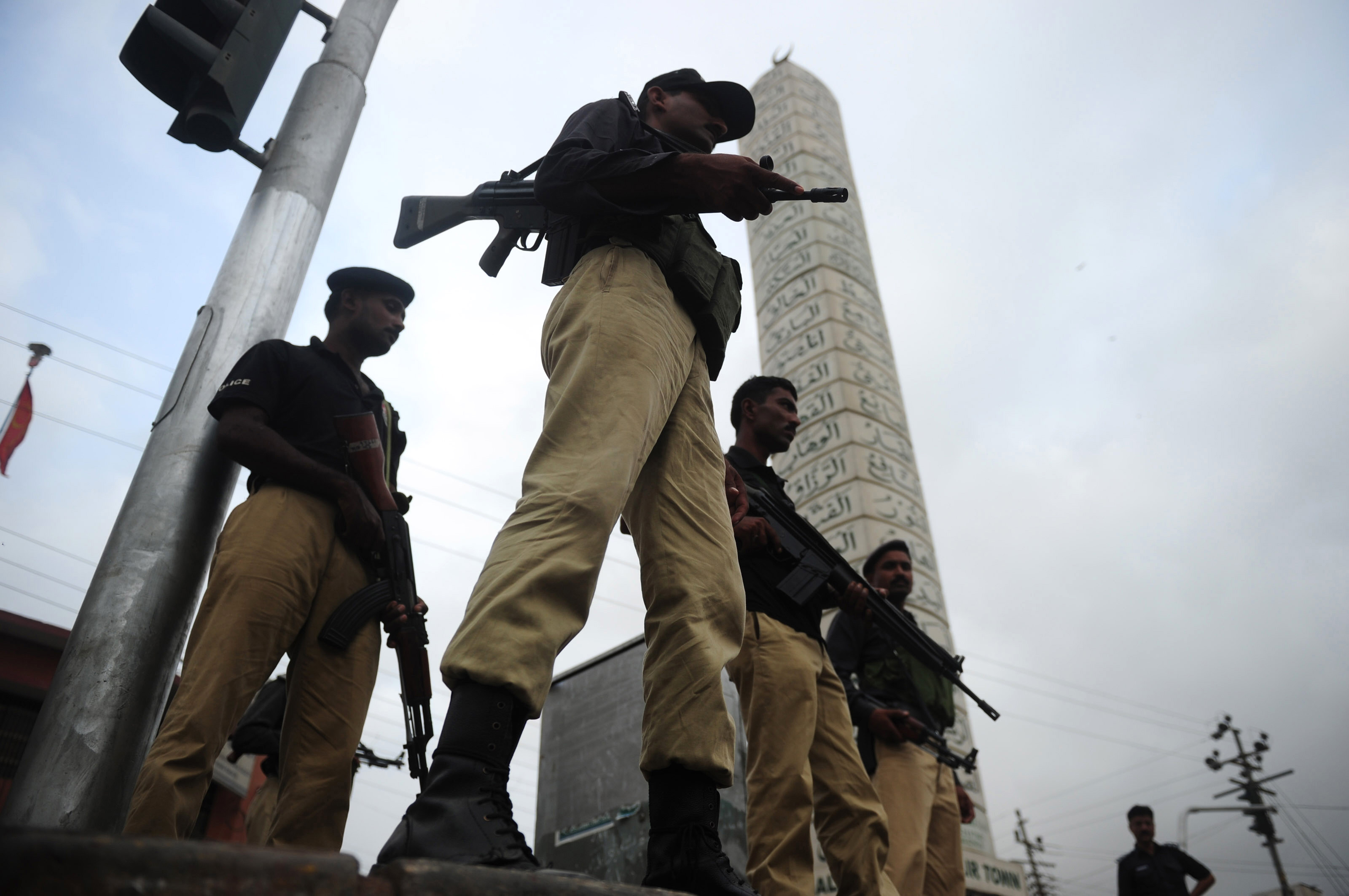 ---
KARACHI:



In Karachi, the Station House Officer (SHO) is the 'boss' of his area. If he wishes so, no criminal could muster the courage to commit crimes within his jurisdiction.




Unfortunately, police stations in Karachi have taken the form of musical chairs, with SHOs frequently being transferred, not allowed to stay in one place for too long in most cases. These transfers and postings have often been controversial in the absence of a set criterion. In most cases, SHOs are appointed on the basis of 'recommendations'; these may come in the form of a political 'sifaarish' or through payment of a hefty sum, depending on the scale of income the police station offers.




For most police stations in the city, the minimum going rate is Rs500,000. This may vary depending on the area covered by the police station and may go as high as Rs1.5 million in some cases.

The rate is set keeping in mind the law and order situation as well as the level of organised crime in the area. Police stations in more violence-hit areas have lower rates because most officers do not wish to take charge over these police stations. Areas that offer a lucrative source of income in the form of kickbacks from activities of organised crime such as gambling, narcotics, land grabbing and roadside stalls fetch a far higher price.

For instance, police stations in Lyari, Brigade, Mehmoodabad and Shah Faisal Colony are among those where no officer wishes to be appointed as SHO due to the frequent clashes and target killings. On the other hand, the police stations located in posh areas, commercial zones as well as the city's outskirts are the favourites because of the abundance of white-collar crime, smuggling and land grabbing opportunities. These include Preedy, Darakshan, Mithadar, Docks and Jackson police stations to name a few.

The income from these transfers and postings is so rewarding that private agents such as Waseem Beater, who enjoy good relations with senior police officials, have made it a regular business. The majority of these SHOs are appointed through a 'tender', which is the term used for appointment through payment of a fixed sum of money.

"When a new SHO is appointed to a particular police station, the first question his colleagues ask of him is whether he was appointed through a 'sifraish' or through a tender," explained an on-duty SHO, on the condition of anonymity.

Subsequently, the officer is appointed as SHO to the police station of his choice for a 'probationary' period of three months. His tenure may be extended if he is smart enough to keep his patrons happy by providing them with a regular source of income thereafter. It is perhaps this very reason that the average tenure of an SHO in Sindh was 28 days during the tenure of the previous government, the CID DIG Zafar Bukhari told a seminar earlier this year.

There is no fixed time frame for the tenure of the SHO's appointment to a particular police station. "How is it possible for any SHO to understand the dynamics of a particular area if he is only going to be there for a month?" questioned a former DIG who was posted in Karachi. "These SHOs are transferred for any number of reasons, be it political pressure, decrease in kickbacks to higher officials or just because the senior officials are unhappy with him." He added that there was no shortage of well-reputed inspectors in the police department, yet most police stations were being run by sub-inspectors.

That is not to say that no one ever raised their voice against the corrupt system. Former provincial home minister Zulfiqar Mirza, during his tenure, had publicly criticised the way police stations were being 'sold to the highest bidder'.

Following these revelations, the then Karachi police chief AIG Saud Mirza had decided to set a written exam through which SHOs would be appointed. The test was meant to evaluate the professional competence of the SHOs and in turn, discourage the practice of 'selling' police stations. Unfortunately, Zulfiqar Mirza was no longer the home minister and the new minister, Manzoor Wassan, was not too thrilled with the idea. In the dispute that followed, AIG Saud Mirza resigned from the police department and his recommendations were never followed.

Published in The Express Tribune, August 10th, 2014.