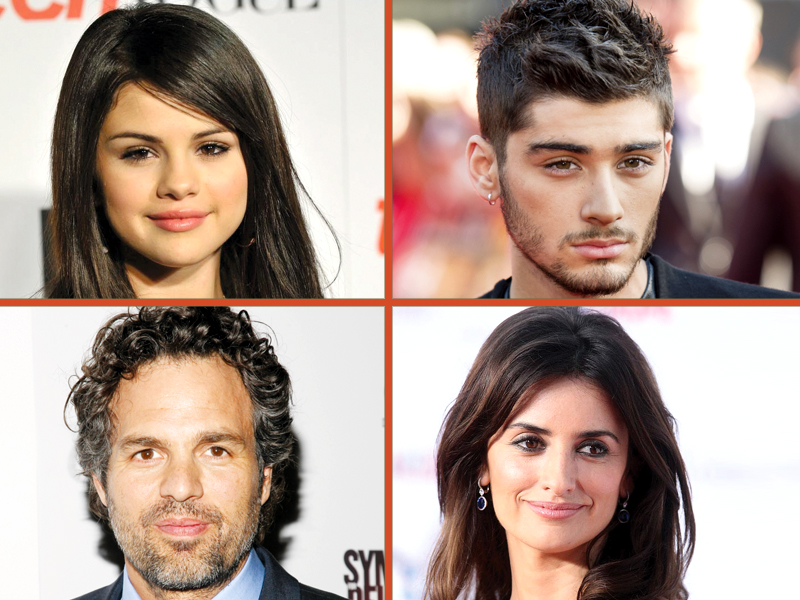 ---
Who knew that just two words could ignite a firestorm of controversy? We saw that happen when Rihanna's tweet, "#FreePalestine,"– which garnered nearly 7,000 retweets — was deleted eight minutes later. There is a conflict of opinion over the Israel-Hamas war, while some are overtly supporting Israel, many are showing humility for those suffering in Gaza.


Javier Bardem and Penelope Cruz, who are married, became the most high-profile celebrities to come out against Israel's action as they wrote an open letter along with other Spanish entertainers, condemning Israel's offensive as "genocide" and demanding a cease-fire and an end to the blockade, which it said has been intact for "more than a decade," reported J Post.


Penelope Cruz, Selena Gomez

Similarly, when One Direction band member Zayn Malik tweeted, "#FreePalestine," the response was furious, with about 13 million of his followers making death threats, reported newyork.cbslocal. Another example of a celebrity supporting Gaza is Selena Gomez, who entered the fray two weeks ago when she posted a picture on Instagram, captioned: "It's about humanity — pray for Gaza. Please pray for those families and babies today. Please always remember what's important in life. It's not any of this. We are here to help, inspire and love. Be that change. #wearethenextgeneration," reported The Province. The post generated 665,000 likes with comments for and against the post and like Rihanna, this prompted Gomez's next post  — a picture of her in a yoga pose on a tranquil body of water with a caption that read, "And, of course, to be clear, I am praying for peace and humanity for all!"

Roger Waters, former singer for Pink Floyd and long-time critic of Israel is back at it, calling for "artists all over the world" to join him and "oppose The Israeli Government's brutal policies," reported Free Beacon.


Mark Ruffalo, Zayn Malik

Actor Mark Ruffalo, responding to critics on Twitter, said, "Sorry, I thought blowing up Hospitals was something that all human beings could agree was off limits."

When a Twitter user said that Hamas has been using children as human shields during the conflict, Ruffalo responded with disbelief, saying: "Do you honestly think these people, these fellow human beings, would use their own children as shields? Use your heart."




And then there were those celebrities who tried to stay impartial and neutral. "The only thing we can do as one is make a decision that we want peace, not to support or perpetuate violence by funding military activity on either side," said Russell Brand.

Admittedly, American stars have remained largely supportive of Israel, while expressing concern over civilian casualties; however, their European celebrity counterparts have accused Israel of engaging in "a war of occupation and extermination".

Compiled By Saman JAved

Published in The Express Tribune, August 10th, 2014.

Like Life & Style on Facebook, follow @ETLifeandStyle on Twitter for the latest in fashion, gossip and entertainment.
COMMENTS (3)
Comments are moderated and generally will be posted if they are on-topic and not abusive.
For more information, please see our Comments FAQ