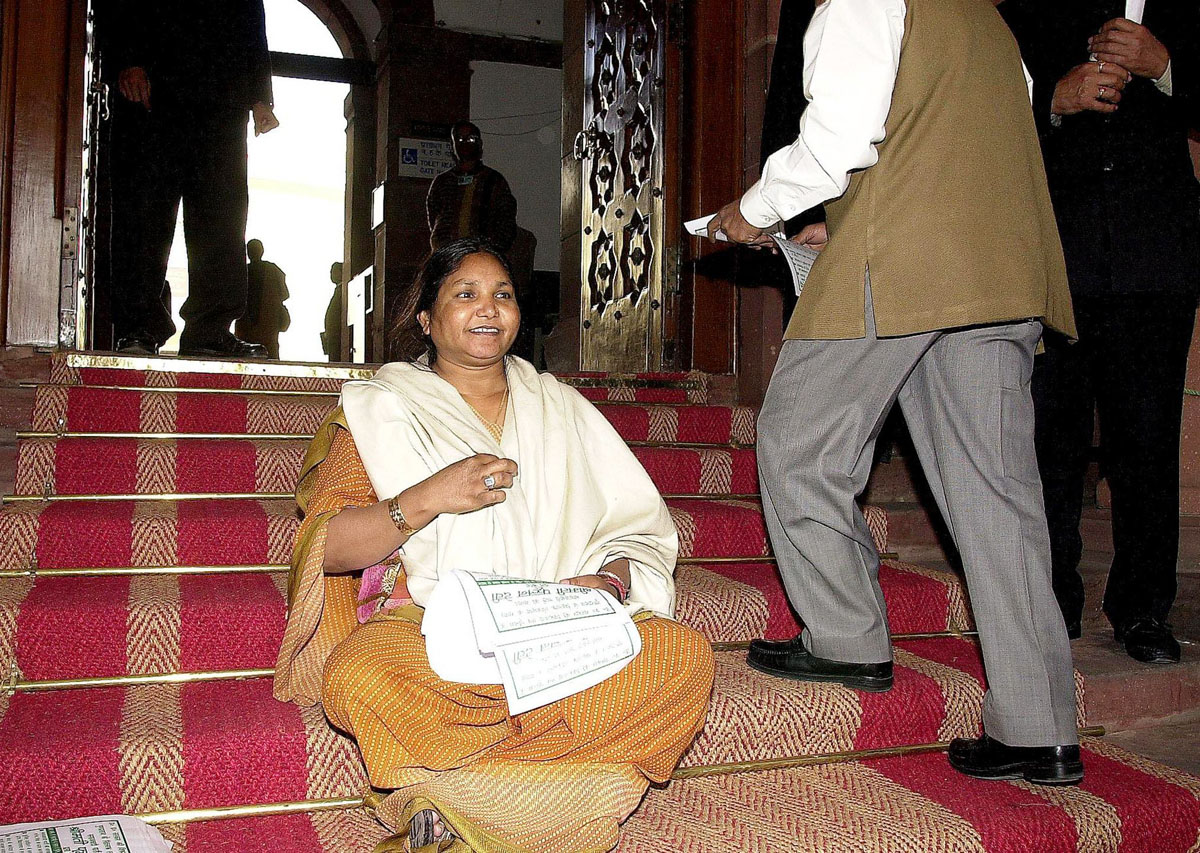 ---
NEW DELHI: The main suspect in the murder of India's Phoolan Devi was found guilty on Friday, 13 years after the iconic "bandit queen" was gunned down in broad daylight.

Devi, a low-caste heroine who transformed herself from illiterate villager to opposition lawmaker, was shot dead by three masked men outside her home in New Delhi in 2001.

Her turbulent life, captured in Bollywood director Shekhar Kapur's 1996 movie "Bandit Queen", comprised many incarnations, from abused child-bride to feared outlaw and finally member of parliament.

The main accused, Sher Singh Rana, had been on trial for 13 years -- a duration that is not uncommon in India's notoriously clogged legal system.

Police said after Devi's death that Rana had confessed to murdering the 38-year-old politician to avenge the deaths of 22 upper-caste Hindus she killed on Valentine's Day in 1981.

Devi herself said the Valentine's Day massacre in the north Indian village of Behmai was in retaliation for her gang rape by upper-caste Hindus.

The judge acquitted 10 other defendants in the case, citing lack of evidence.

"Except Sher Singh Rana, I am acquitting all the accused," said judge Bharat Parashar, according to the Press Trust of India.

A twelfth accused had died of a heart attack while in prison in November 2013.

Devi, born in a small village in the northern state of Uttar Pradesh in 1963, began life as a fugitive at age 16 when she was kidnapped, reportedly at the instigation of a family member, by bandits who operated in the Chambal ravines in central India.

After being blamed for multiple killings, Devi had surrendered to authorities in 1983. She was released from jail in 1994 and two years later was elected to parliament with followers holding her up as a modern-day Robin Hood.

Devi's opposition Samajwadi Party blamed her killing on a deep-rooted conspiracy involving unnamed politicians and members of India's powerful underworld.

More than 138 million Indians belong to the lowest caste known as the Dalits, or "the oppressed," the term the community prefers to the archaic "untouchables.

Rana had to be recaptured in 2006 after he made a daring escape while being transported to court from New Delhi's Tihar Jail by a police escort -- who turned out be fellow bandits in disguise.

The break-out was a huge embarrassment for Tihar, regarded as one of India's most secure prisons.

The judge said Rana would be sentenced on August 12, and gave him leave to appeal the verdict at the high court.
COMMENTS
Comments are moderated and generally will be posted if they are on-topic and not abusive.
For more information, please see our Comments FAQ