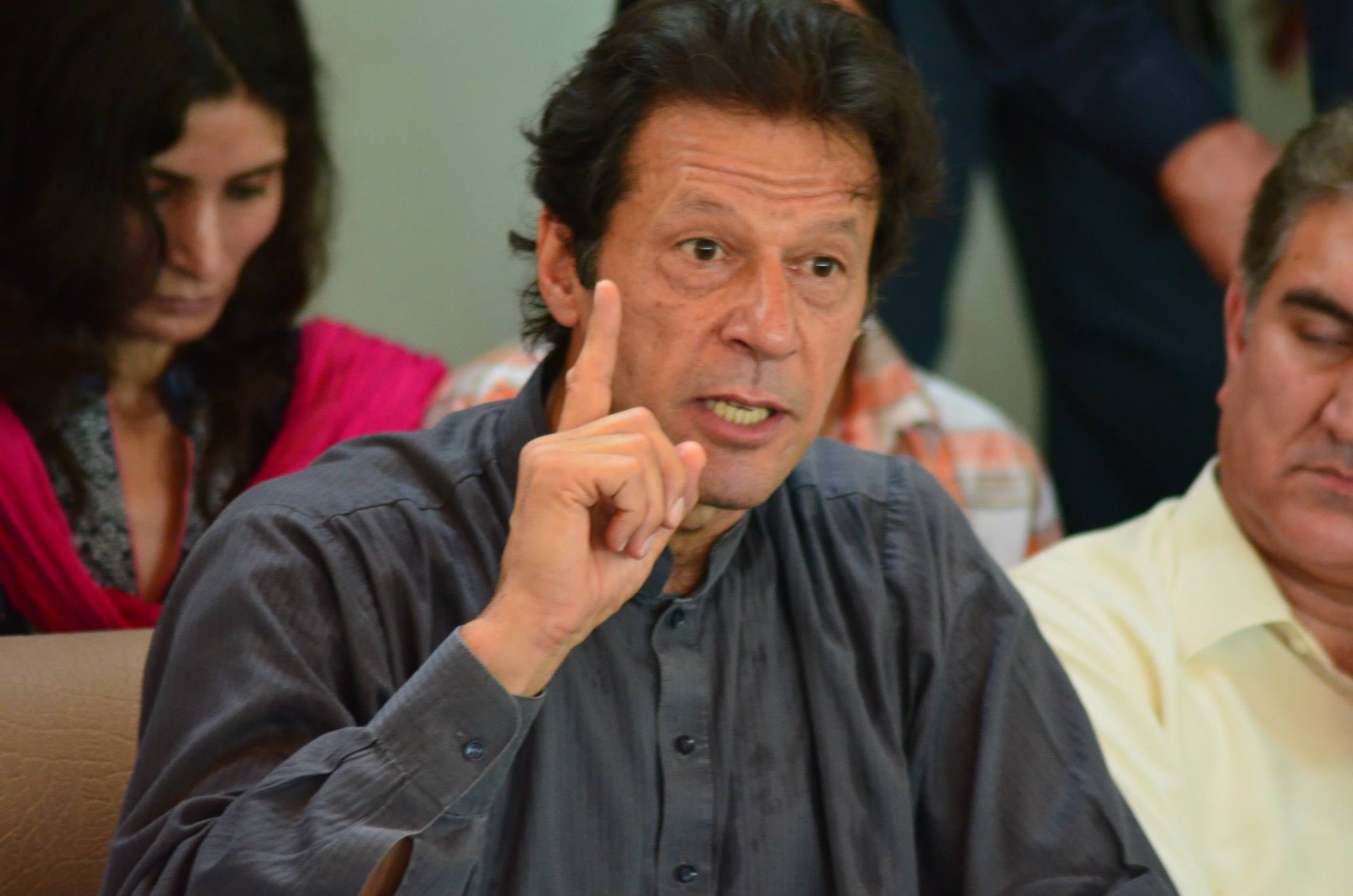 ---
ISLAMABAD:



Pakistan Tehreek-e-Insaf (PTI) chief Imran Khan said on Friday that the ruling Pakistan Muslim League-Nawaz would be to blame if the army seized control of the state.




"If the army takes over the country, it would be due to PML-N's undemocratic acts and not because of our march on August 14," he told a news conference in Islamabad.

Talking to reporters, the PTI chief dispelled impressions that it was engaged in backdoor negotiations with the government to call off its 'freedom march' to the capital. "All decisions will be made on D-Chowk on August 14," he said. "It will be a defining moment for Pakistan's history."




When asked about the possibility of him meeting Prime Minister Nawaz before the march, Imran said he would do no such thing. "I don't have time for meeting the premier before August 14," he said. Prime Minister Nawaz has invited the leaders of all parliamentary parties, including Imran, to a high-level meeting on national security scheduled to take place today (Saturday).

Imran reiterated that PTI's protest and demands were constitutional and legal, and said the party had done nothing which could compel the army to intervene. "However, the PML-N government's undemocratic steps and highhandedness in dealing with democratic rallies can prove instrumental for army intervention," he said.

The PTI chief condemned the federal and Punjab governments' actions to prevent people from 'exercising their democratic right'.

"I can assure you that PTI's protest will be democratic and within the framework of the Constitution," Imran said. "[But] there will be violence … if our peaceful protest is dealt with highhandedness … and the PML-N will be responsible."

Comparing PTI's planned march to the 2009 long march led by Nawaz Sharif in support of the Lawyers' Movement, Imran reminded the premier of the appeal he made to law enforcement officials at the time.




"You [Nawaz] urged law enforcement officials not to carry out the unlawful directives of rulers and prevent you from protesting in 2009," he said. "But now, you have turned the Punjab police into a 'Gullu Butt' force to crush political opponents."

Condemning the action against Pakistan Awami Tehreek (PAT) workers in Punjab, Imran also asked why an FIR against Punjab Chief Minister Shahbaz Sharif was not lodged 'despite proof' that dozens were killed by Punjab police on his orders.

The PTI chief said his party's August 14 march will be "a battle between the ideologies of democracy and monarchy".

"Our primary objective is to bring real democracy in the country, through transparent elections," he said. "Elections by themselves don't lead to democracy… they need to be transparent for true democracy."

"We are certain people will side with democracy," he added.

Imran said he will reveal the names of those involved in rigging the 2013 elections at a news conference on August 11.

Published in The Express Tribune, August 9th, 2014.