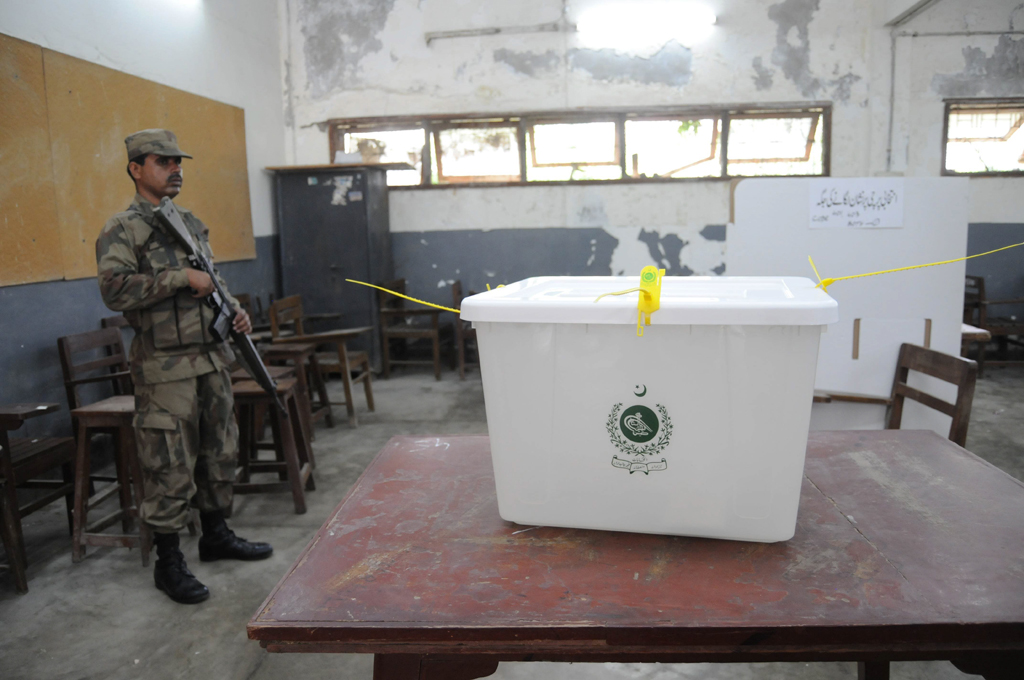 ---
KARACHI:



The Muttahida Qaumi Movement (MQM) plans to move a resolution to hold local government (LG) elections as soon as possible.




The MQM said the PPP does not take them into confidence over a number of issues, such as policymaking and legislation. They announced they will table a resolution before the upcoming Sindh Assembly session to hold LG polls.

Addressing a press conference after a parliamentary party meeting held at his Sindh Assembly chamber, MQM's Syed Sardar Ahmed and Khawaja Izharul Hassan said that the PPP leaders ignore them in governance issues.

"It looks as if the provincial government is not treating us as its coalition partner," complained Hassan. People living in urban areas, such as Karachi and Hyderabad, have given a mandate to the MQM but these areas have totally been ignored in terms of development schemes, he added.

Meanwhile, Ahmed said that the MQM-dominated areas are deprived of all basic facilities and the absence of a local government system has made the situation worse. "Everyday, people come out on the roads to protest the scarcity of drinking water and load-shedding but no one is willing to resolve these issues," he said

The government should devise a mechanism for the delimitation of constituencies and hold local government elections in consultation with various stakeholders. "The court has given clear directives to hold LG elections and we demand the provincial government comply," Ahmed said.

Education policy

The MQM leader also opposed the new admission policy for colleges being prepared by the education department and said that the party and its student wing have serious reservations over the central admission policy. After the press conference, the MQM delegation led by Ahmed met PPP's senior education minister Nisar Ahmed Khuhro, who assured them that the provincial government will make changes to the existing policy after consulting the MQM and other parties.

He denied that the two coalition partners had any differences over their working relations and insisted that the two will continue working for the betterment of the people living in Sindh.

Published in The Express Tribune, August 9th,2014.