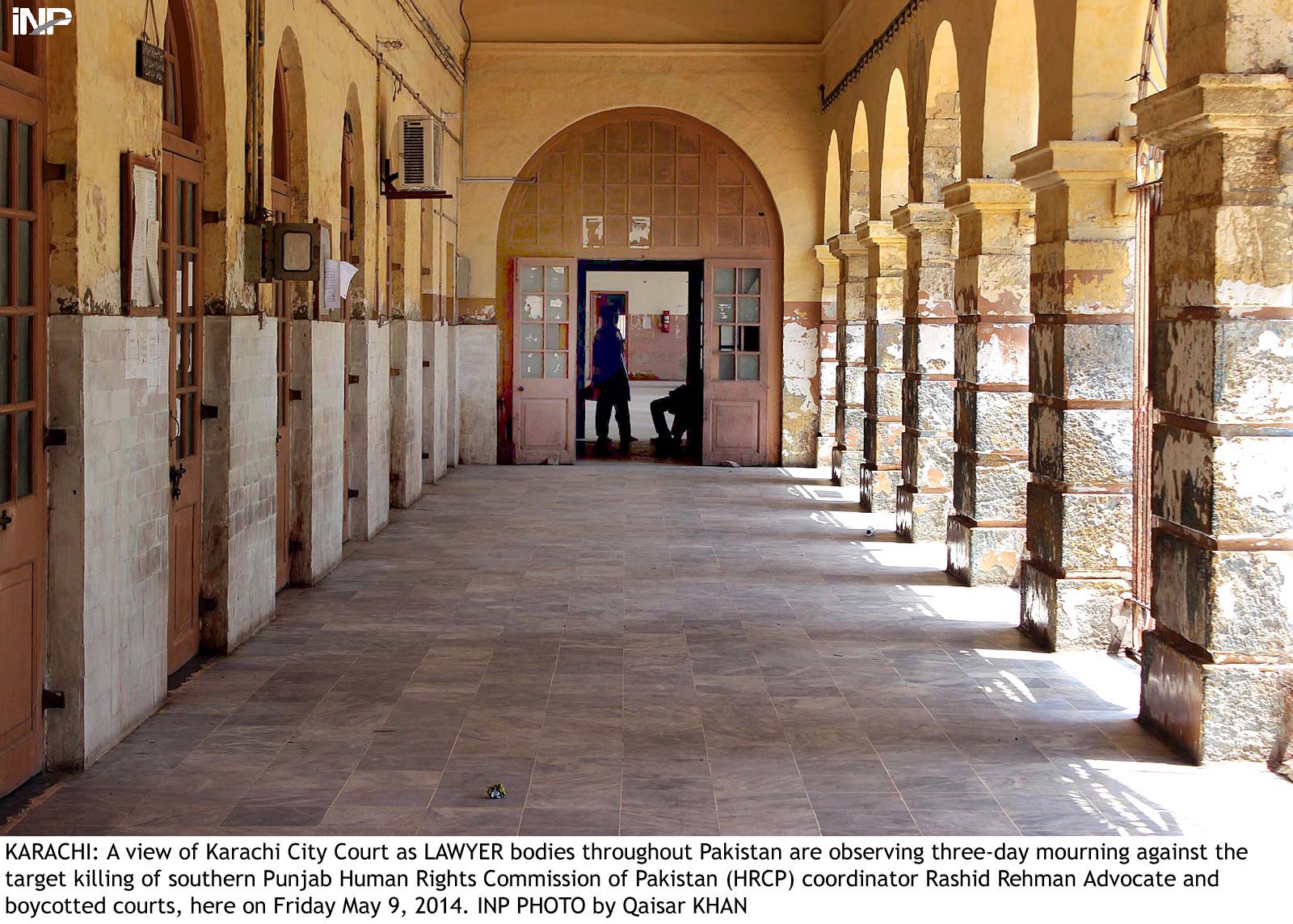 ---
PESHAWAR:



The Peshawar High Court Bar Association (PHCBA) has decided not to support any "undemocratic" step by any political party on August 14.




In a meeting on Friday, the bar association, in an apparent reference to Pakistan Tehreek-e-Insaf's Azadi March planned for August 14, said they will not participate in any move that might destabilize the country.

PHCBA President Muhammad Isa Khan told participants that lawyers have rendered numerous sacrifices for the independence of the judiciary and for democracy. "Lawyers will not accept any undemocratic step taken by a political party," said Khan without naming the PTI. The association's decision was also endorsed by its Secretary General Muhammad Ayaz.

Speaking on the occasion, senior lawyer Abdul Latif Afridi said political parties in the past supported a dictator but now their actions are feared to damage democratic institutions and democracy, which is benefitting a hidden third force.

"There is a legal procedure to remove someone from a post in the government, but the activities of political parties show they are inviting the imposition of martial law," said Afridi.

The association then passed a resolution presented by its president stating any step against democracy will not be accepted. It, however, said all political parties should be allowed to hold rallies at D-Chowk, Islamabad because it is the right of every citizen to a hold a peaceful rally for their demands.

Meanwhile, Justice Musarrat Hilali rejected the bail application of two accused in a Modaraba scam.

Justice Hilali was informed Shamsur Rehman and Abdul Aziz were arrested by Nowshera police in June because they gave guarantee of principal accused Muhammad Tayyab. Tayyab allegedly collected money on the pretext of investing it for huge profits, but then disappeared. Complaints to the police by locals indicate the accused embezzled Rs360 million.

The counsel for the two accused told the bench his clients have no role in the scam and only gave a guarantee, thus arguing they should be released on bail. The court, however, did not accept the plea and rejected their bail applications.

Published in The Express Tribune, August 9th, 2014.
COMMENTS
Comments are moderated and generally will be posted if they are on-topic and not abusive.
For more information, please see our Comments FAQ