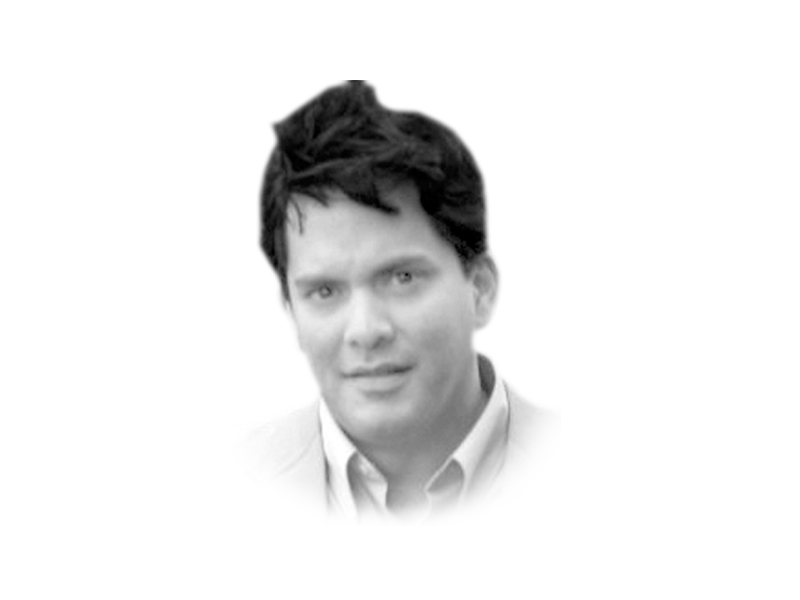 ---
On May 12, 2013, Raza Rumi wrote in these pages that the transfer of power from one civilian government to another was a "major victory for the evolution of democratic institutions in the country". In fact, I cannot recall a time when so many people, from so many political parties, took to the streets to protest the 'mandate' that the mainstream media found so easy to endorse before even a fifth of the 'unofficial' vote counting was reported. This article is not, however, a critique of the mainstream media in Pakistan, but about the democratic system in the country.

The allegations of widespread rigging by voters and candidates alike, not to mention the results of court-mandated audits of votes cast, have proven that nothing much has changed since 2008 when the PPP claimed victory in an election where per The Express Tribune "almost half, or around 45.67 per cent of the total 81.21 million voters in the 2007 electoral rolls were dubious, if not downright bogus". It is unfortunate for Pakistan's voters that this news item was printed three years after that farcical election took place. That they had to endure another two years of the illegitimate, corrupt and incompetent PPP government for a third time is an even greater tragedy in the evolution of this so-called democracy.

As for the current prime minister, one can't help but remember the first time this gentleman had a 'mandate'. In fact, it is difficult not to recall exactly how this mandate 'strengthened' democratic institutions. Numerous orchestrators of that particular farce have already been exposed in the Mehran Bank scandal. As is often the case in Pakistan, the hand that gives, also takes away, and in 1999, when General (retd) Pervez Musharraf unceremoniously removed Nawaz Sharif from office, there were some celebrations and no protests.

The sad irony of the 'enlightened moderation' of the Musharraf regime conducting an election that brought yet another engineered parliament into existence can almost be offset by the appropriate nickname it earned during its stint – the King's Party. No surprises then that as this parliament's term came to an end, the now deeply unpopular 'King' was pressured by Washington to cut a deal with the late Benazir Bhutto. This historic compromise led to the wholesale pardon of varying levels of criminals and their subsequent return to parliament in 2008.

It is in this historical context, that the 2013 elections took place, an election in which fake degree holders, tax evaders, bank defaulters and religious extremists made yet another triumphant return to parliament courtesy the rubber stamp Election Commission of Pakistan and the country's perennially failing legal system. The difference this time was that a sizeable number of middle class urbanites voted, precisely the kind of people that make a democratic process stronger. Not only did many reject the results of the election in their constituencies almost instantaneously, within days they saw a plethora of evidence to support their suspicions. A year on, the plethora has evolved into a tsunami of evidence of electoral fraud, in every province of the country.

The public's willingness to accept military rule every so often, when viewed through the prism of decades of engineered elections, can only lead to one conclusion: the system being promoted by Pakistan's Ivory Tower intellectuals is a Masquerade Ball at best, one that pretends at representation of the masses whilst serving elite interests in Washington, Riyadh and at home (in that order).

Noam Chomsky once said: "The American Intellectual Tradition is one of servility to power." One can't help but wonder what he might think of Pakistan's own brand of neo-liberal intellectuals, who ask us to continuously place faith in a system that turns petty criminals, brownnosers and failed businessmen into oligarchs cum imperial toadies. They ask us to place faith in a system that empowers the very people who have the most to lose from the development of a pluralistic, democratic society. They discourage us from street protest, asking us instead to place our hopes for change in an electoral reform process that would be conducted by those who are responsible for undermining it in the first place. They tell us that even though court-mandated audits of selected constituencies have highlighted massive rigging, the results of the 2013 elections were, by and large, fair. Not one has so much as suggested a full recount of votes cast, something that Afghanistan's politicians have agreed to undertake, precisely to strengthen their fledgling democracy.

No, their message resonates loud and clear: accept the election results as they are or else open the doors to anti-democratic forces to take advantage of the political crisis. It is not as if the Sharifs and the Bhuttos are Bohemian 'Children of the Revolution'; they are products of the very anti-democratic forces we are persistently warned about. Their struggles with the Pakistan Army are comparable with medieval children fighting with their medieval father over who holds the keys to the castle. The concerns of the masses do not figure into that equation. Besides, the military brass, according to at least one high placed source, isn't too eager to answer directly to the masses anyway. Martial law is a remote possibility at best.

Prior to the 2013 elections, a comprehensive third-party election audit wouldn't have entered the realm of realistic possibilities. So however the mainstream media may endlessly debate Imran Khan's motivations, he has brought Pakistan one major step closer towards finding the truth about how democratic its elections really are. That itself is an achievement. As a religious man, our prime minister should appreciate the value of truth and its relevance to democratic principles. So, for all the angst the PML-N is expressing in the mainstream media about the Azadi March, there is one simple solution: order the audit and demonstrate that there is more than one leader fighting for the establishment of a truly democratic nation.

Published in The Express Tribune, August 9th, 2014.

Like Opinion & Editorial on Facebook, follow @ETOpEd on Twitter to receive all updates on all our daily pieces.