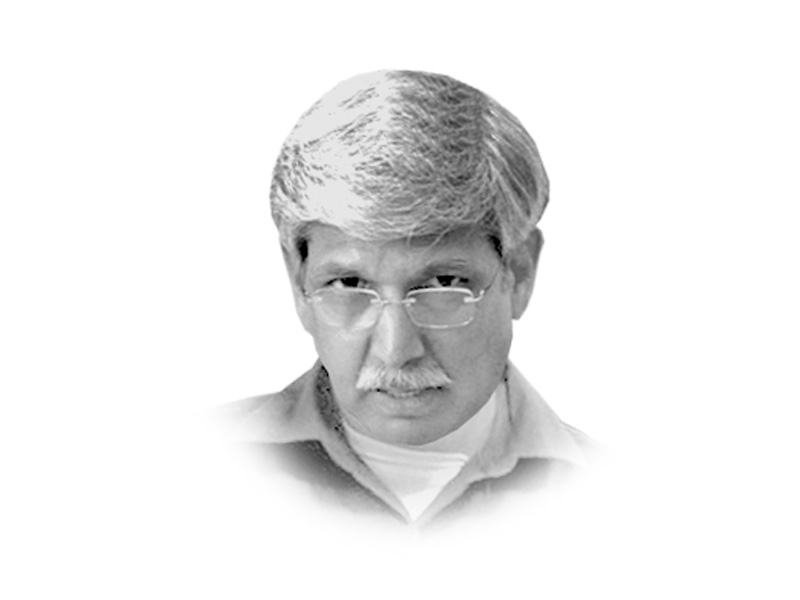 ---
Politics in Pakistan is at a crossroads, yet again. Every few years that it gets an opportunity to resurrect, it begins its journey anew seeking an undisturbed run. Yet, at every such opportunity, it has stumbled: engendering a period of tenuousness in the political climate, making way for another order — mostly military. This alternation between politics and military is instructive in Pakistan's historical experience.

On every rebound of the political system, it has always been the same set of political beliefs, structures, personalities and ethos (vile mostly, in common perception) that have reemerged, taking over from where the process had discontinued. What has been absent is the need to revamp and review the political structure itself to stem repeated failure, adding greater efficiency and resilience to it in the face of contemporary challenges. To the larger Pakistani mind, politics in its existing shape has not performed; and that remains a disturbing trend.

Traditionally, the need for such critical introspection is lost to an almost cliched characterisation of political fallibility as a battle between democracy and dictatorship. This has been politics' most hurtful bane, since it obviates the need for it to examine itself from within. The PML-N, today, faces the consequence of a similar trend. Steeped in archaic political mindsets and methodologies, the performance of an entity as experienced as the PML-N, finds its performance grossly inadequate. This is when alternative forces begin to rear their heads.

Imran Khan (IK)'s and Dr Tahirul Qadri's (TuQ) challenge to the system in place is a reflection of the malady that afflicts our politics. The remedy that each professes is another indicator of the misconception that stems from a less than adequate effort to seek wholesome resolution instead of immediate political returns. There is a need for some altruism if indeed the long-term interest of the people is the real intent. At the moment, both TuQ and IK betray something far short of that.

IK wants to ascend the throne. His lament on electoral malpractices is spot on, but is far short of the complete list of possibilities that must be included to update the political system to its current-day needs. He should instead work towards gaining a broad-spectrum treatment of our political ills, not merely fight to gain power. Such an approach will get him popular acceptability. His approach in the present effort must retain flexibility to negotiate for optimum advantage, not necessarily maximum advantage.

This, in short order then, is the malady: elections are historically rigged in various degrees and historically accepted as such, subsuming all associated ills — those who lose pledge to do better the next time in terms of their power and prowess and how they should manipulate the process more effectively in their favour. There is never a thought on how to eliminate fraud that renders the whole process non-credible.

Those who make it to the assemblies use the opportunity to extract their returns rather than spend effort towards achieving the common good. That appropriates corruption, giving it the informal acceptability of how the wheels of government are greased. Handouts to members, under the popular ruse of development, is the biggest ruckus that runs the town. The lack of debate in parliament on issues of national importance, too, smacks of incapacity of the chosen members and of their dubious antecedence. Articles 62 and 63 of the Constitution stipulate the spiritual and moral qualifications of a prospective member, but fail hopelessly to address his/her professional or qualitative capacity to address and call to accountability, matters that relate to governance and policy formulation. As a consequence, the police, the judiciary and the bureaucracy, that administer day-to-day matters for the common people, remain unbridled and unaccountable.

Governments are judged on two basic criteria: governance and policy formulation. To most political set-ups, these remain the farthest in dispensation. When in positions of power, chosen legislators tend to work on policies, which perpetuate their hold over power and enrich their coffers. The Eighteenth, Nineteenth and Twentieth Amendments, ostensibly meant to democratise a tampered Constitution, have only strengthened the political establishment as an exclusive club. The culture of SROs is a known avenue of political governments to reward crony capitalism. The social contract in such political dispensations then becomes tenuous. It is under such conditions that sitting governments become vulnerable to disruptions from unrepresentative quarters; TuQ finds relevance under such existential inadequacies.

Political parties are the main stakeholders of any democracy, but in an ironic travesty, they are also the least democratic from the inside. Any election held within them is a sham and is meant to perpetuate the hold of a dynasty. Servility and henchmanship serves the route to success in such a political culture. These, then, are the people who will make legislators. Shorn of wider representation from an expanded base, which could ensure inclusion of specialists in policy areas, the output of these political parties in power remains hopelessly feeble and of a very poor quality. Democracy suffers when it is unable to give a good account of itself. There is a need to democratise political parties with wider representation through lateral inclusions of policy experts, who bring along intellect, experience and wisdom in the areas of policy and governance.

So then, what should IK do? He will not get the prime minister to resign, nor will he be able to dislodge the government. He should instead crown his valiant effort of organising mass agitation by seeking concessions and a formalised agreement through consensus from all political players of a new blueprint for a political system that should include remedial measures for known ills. A new political culture must include an unimpeachable electoral process, beginning with a full census at the national level. It must seek to legislate democratic principles within political parties and bind representation on a wider scale, going deep down to the local bodies level. A culture of good governance should be mandated with stricter retributions for deviations that render the democratic system a sham and self-serving. Structural changes, where needed, including increase of numbers of legislators in both houses, may also be considered. Downsizing provinces into smaller units is not only an administrative need, it is as much a democratic imperative; it should be a part of a larger understanding. Each of these should be timelined to ensure strict compliance. This fracas can only be resolved through negotiation; it is time to add value to it.

Published in The Express Tribune, August 9th, 2014.

Like Opinion & Editorial on Facebook, follow @ETOpEd on Twitter to receive all updates on all our daily pieces.
COMMENTS (22)
Comments are moderated and generally will be posted if they are on-topic and not abusive.
For more information, please see our Comments FAQ