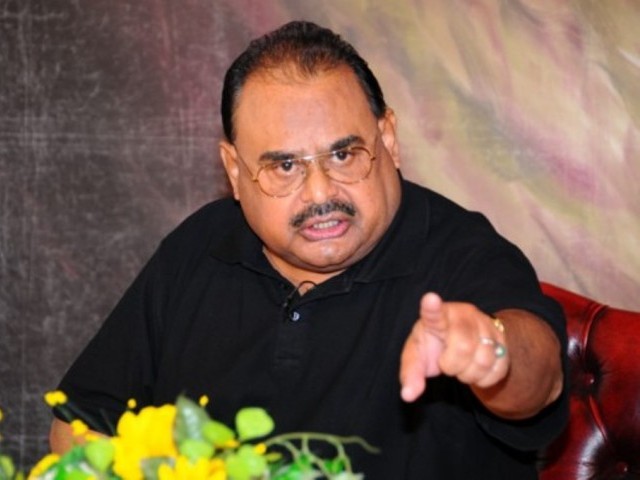 ---
KARACHI: Muttahida Qaumi Movement (MQM) chief Altaf Hussain said on Friday that resolving all political issues through dialogue and mutual understanding is the need of the hour.

Talking to Finance Minister Ishaq Dar via telephone, Altaf said that political differences must not lead to a point of no return.

According to a statement issued by the MQM, Altaf discussed the overall political and economic situation of the country with the finance minister.

Dar invited the MQM to attend the National Security Conference on Saturday and said that on the directions of Prime Minister Nawaz Sharif, the federal government wants to resolve all issues politically by holding dialogues.

"The National Security Conference is a step in that direction," read the statement.

The finance minister also expressed gratitude to Altaf for the MQM's meeting with the prime minister and the principled stance taken by the party.

Further, Dar praised the role of the MQM and Altaf for promoting democracy, strengthening of parliamentary institutions and for upholding the constitution.