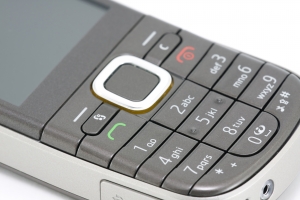 ---
MULTAN:



The police on Thursday registered a case against a man for beating a 10-year-old domestic worker.




Muhammad Hussain told the police in his complaint that Muhammad Asghar, a resident of B-Block Gulgasht Colony, had employed his 10-year-old daughter Marina* as a domestic worker six months ago.

He said the girl was paid Rs3,000 for cleaning the house and doing the laundry.

He said on Wednesday night, Asghar lost his mobile phone and asked Marina about it.

He said Asghar made his daughter search the house and when she failed to find the phone, he accused her of stealing it.

Hussain said he locked his daughter in a room and beat her with a stick. He said Asghar left his daughter there overnight and called him in the morning to tell him that he had fired her.

Hussain said when he went to pick up Marina, he saw that she had a black eye and could not walk. He said he took his daughter to Nishtar Medical Hospital for treatment and contacted the police.

"Poor people always get blamed for things they did not do," he said. "My child was  an easy target to blame for the theft. My daughter was not raised to be a thief."

He said his ten-year-old daughter was just a child who had no need of a mobile phone. "I could not believe my eyes when I saw her beaten black and blue," he added.

A Gulghasht police spokesperson said they had registered the complaint and were investigating.

He said Asghar had denied beating the girl, saying he had locked her in the room as punishment for stealing his mobile phone.

He said Asghar told them that he still had not found his phone and was convinced that the girl had stolen and hidden it.

He said the police were waiting for Marina's medico-legal report and would take action against Asghar if he was found guilty.

*NAMES HAVE BEEN CHANGED TO PROTECT IDENTITIES

Published in The Express Tribune, August 8th, 2014.