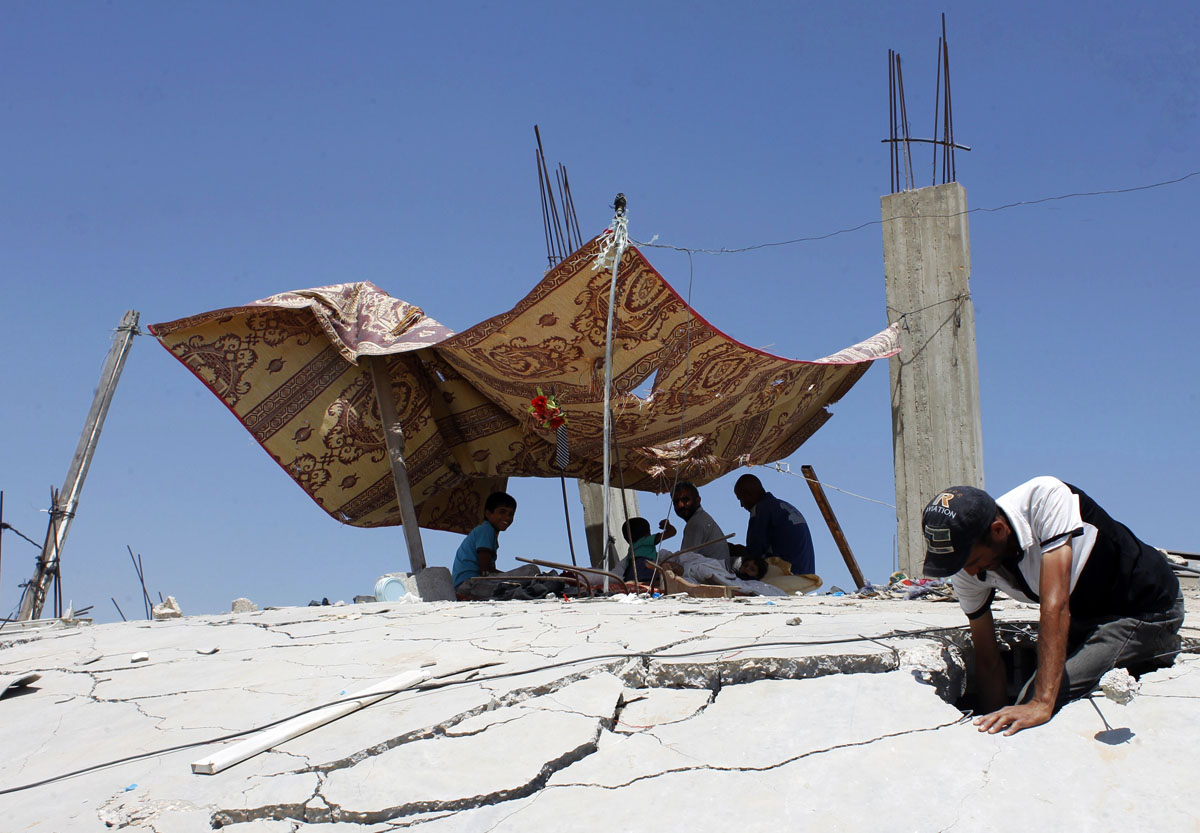 ---
LONDON: A day after British Parliament's first Muslim female member quit citing her government's policies over Gaza, British aid agencies launched an emergency appeal on Thursday for people affected by the conflict in Palestine, with the BBC agreeing to show adverts calling for donations - five years after it refused to participate in a similar drive.

The Disasters Emergency Committee (DEC), which brings together 13 leading British charities at times of crisis, said half a million people in Gaza have been forced from their homes, and that up to 1.5 million have limited access to water, sanitation or medical care.

Nearly 1,900 Palestinians and 67 Israelis have been killed in four weeks of hostilities between Israel and Hamas.

DEC chief executive Saleh Saeed said Gaza was "on the edge" and the humanitarian emergency was affecting virtually every resident.

He said: "Many people are living in terribly overcrowded UN shelters, but they still need food and basic household items which we take for granted. Many are in urgent need of medical care, but hospital supplies are almost finished.

"Even before the conflict began, the people of Gaza were close to breaking point. Now we are seeing a humanitarian emergency affecting virtually every man, woman and child in Gaza."

Eleven of the 13 DEC agencies are working in Gaza, or planning to work there, with many taking advantage of a three-day ceasefire.

In 2009, the BBC received thousands of complaints after it joined Sky News television in deciding not to air a DEC fundraising appeal for Gaza which was shown by other channels.

The publicly-funded BBC said then it wanted to avoid compromising public confidence in its impartiality.

The BBC said it had taken "three issues" into consideration after being asked to broadcast the current appeal - the scale of the crisis, the ability of the agencies to provide assistance and the likelihood that a public appeal would be successful.

It added in a statement: "The humanitarian need in Gaza has been widely acknowledged, including by the Israeli government, and the DEC has given assurances that aid can reach those who need it."

There has been rising clamour within the UK over Gaza with massive street protests against the humanitarian crisis. On Tuesday, when Baroness Warsi had resigned from the parliament, deputy British premier Nick Clegg joined that chorus of voices and called for suspending arms export licenses to Israeli military.


The Israeli military operation has overstepped the mark in #Gaza and I believe arms export licenses should be suspended.

— Nick Clegg (@nickclegg) August 5, 2014


Meanwhile, in his response to Warsi, British premier David Cameron noted that the UK believed in Israel's right to defend itself, but at the same time the situation in Gaza was 'intolerable.'

"Of course, we believe that Israel has the right to defend itself. But we have consistently made clear our grave concerns about the heavy toll of civillian casualties and have called on Israel to exercise restraint, and to find ways to bring this fighting to an end."